The World's Best Full Suspension MTB is Finally For Sale
(Pictures below)
Sometimes you've got to look overseas to find real innovation in cycling. The days of Muddy Fox, Pace, Orange leading the way in MTB design have sadly passed us by, the real action is happening over in Europe.
Serbia has not always been known as a leader in MTB design but you can rest assured, our cycling brothers and sisters in the Balkan States are always pushing the boundaries in cycle design.
While not on the top of everyone's MTB destination, Serbia boasts some incredible downhill courses and had its first bike park open in Kopaonik back in 2012.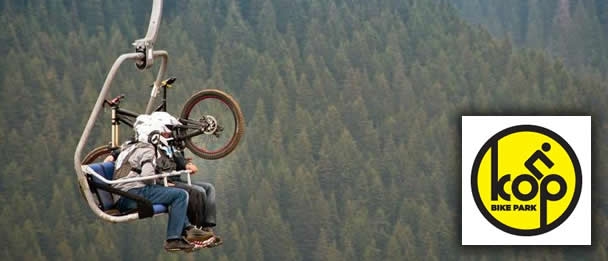 In fact some of the riding in Serbia is so gnarly that locals have found regular 160mm travel Enduro bikes just aren't enough to cope with the hardcore terrain and have started, in true Repack tradition to engineer their own machines to hammer.
If you've always wanted the 200mm plus front travel needed to ride some of the World Champs level courses but couldn't afford the expensive outlay of a pro-level DH bike here's your chance to snap one up for just €150.
One canny bike designer has solved this problem by basing his design on the trusty Balance Full Suspension MTB so popular in Eastern Europe, with some well thought out additions.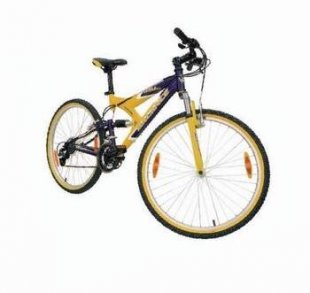 Currently available via Serbian classifieds this amazing machine can really be yours for just 150Eur, but be aware this mechanically 100%  correct marvel is only intended for "serious buyers" who are "lovers of handicrafts"
In English the ad reads like this (after mangling with Google translate)
Balance Full Suspension
Handmade with three forks, an incredibly comfortable ride, a bike made to go through various terrains without any problems, invested a lot of effort, time and money ..
There is no luft, mechanically 100% correct when there is a will and material resources that is, about the middle of aesthetics.
The price is 150 €, with no stupid questions that let the price right to that money out when it is sold in parts
Serious buyers and lovers of handicrafts ship inbox snapshot of how it works …
Replacement exclusively for the mobile phone, the price of the replacement is greater. .

Type:

All-Mountain

Wheel size:

26 "

Materials:

aluminum

Shock absorbers:

Front and Rear

State:

Used / Impeccable condition

Delivery:

Personally download, Courier Services
Beautiful!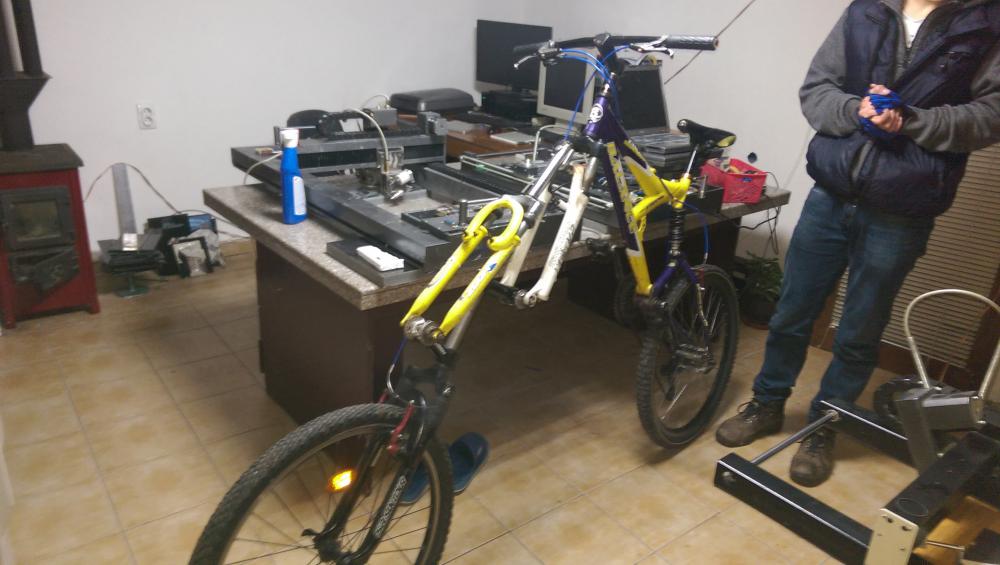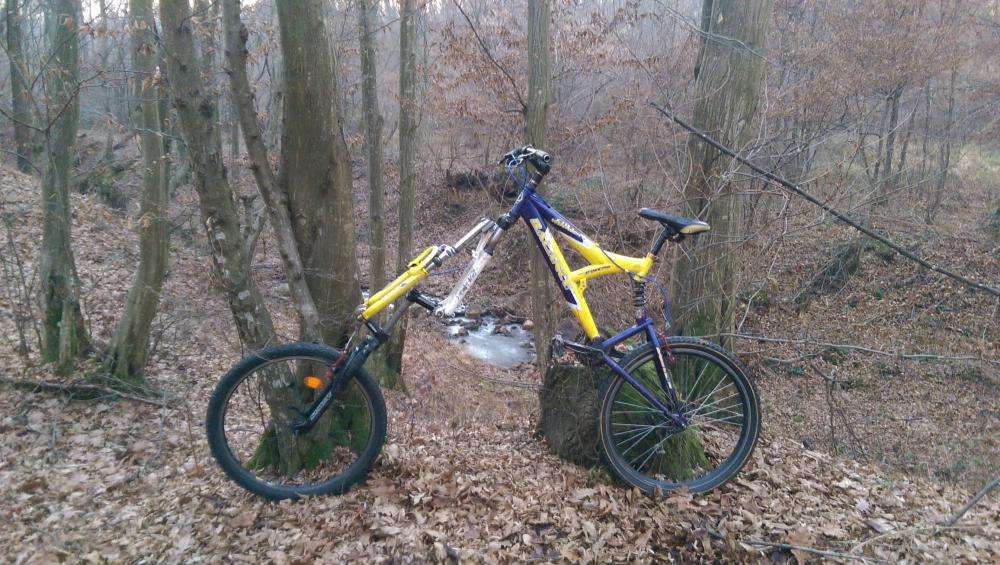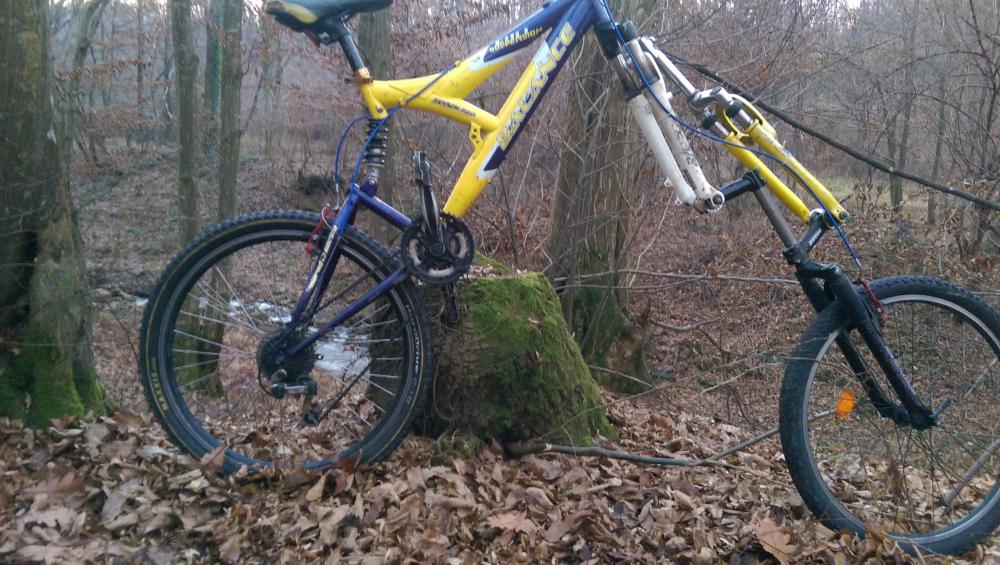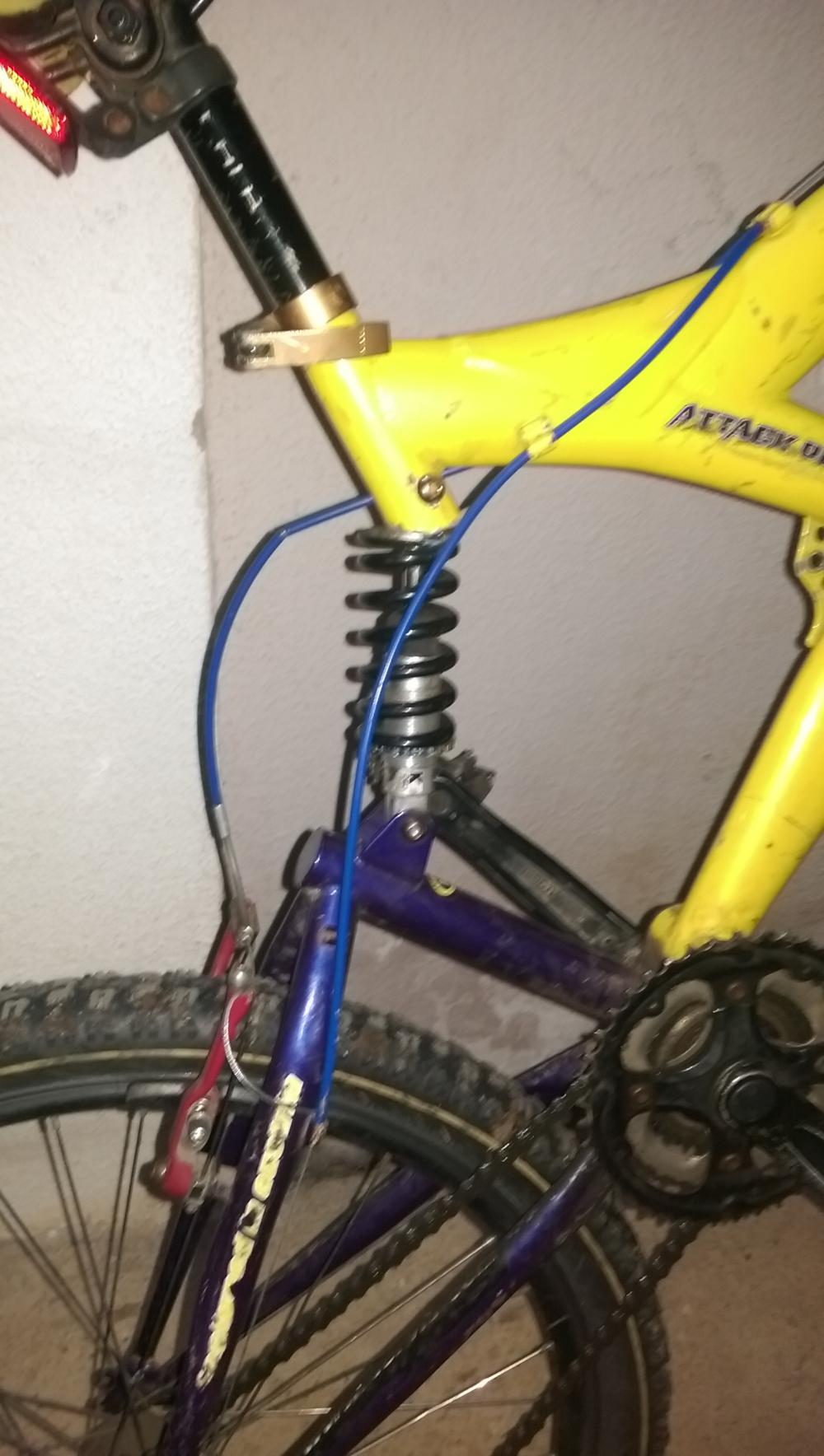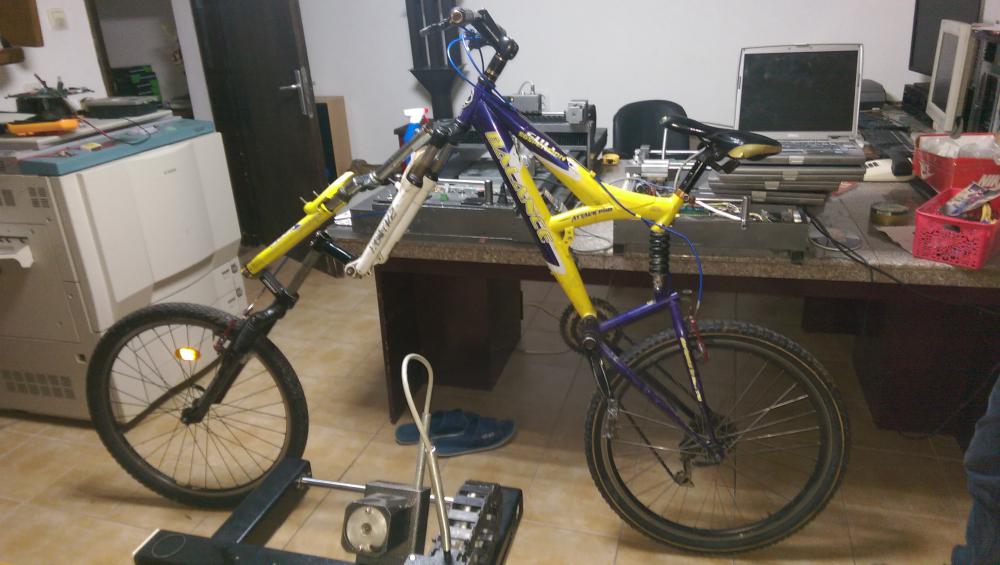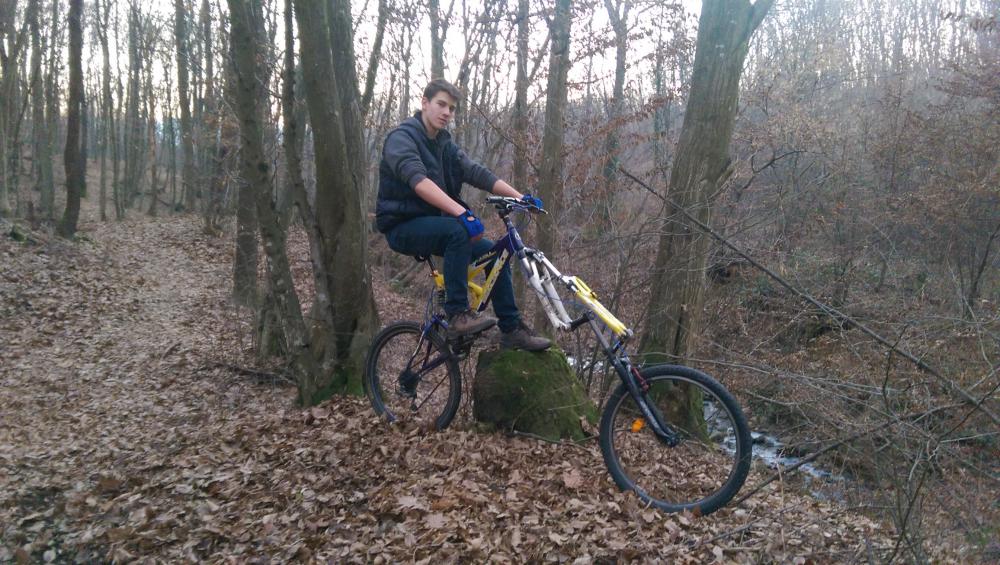 Personally I'd go with a Rockrider mountain bike or a Boardman Mountain Bike for straight up off road fun, or an ex-demo electric bike, a Specialized e-mtb or a budget e-bike if I wanted a bit of help, but either way we are firm believers of each to their own, and we really respect the boundaries being pushed here.