Is This The World's Most Expensive Cycling Jersey?
It takes a lot to shock us here at Bikesy. We've seen a Bugatti Bicycle for £39,000 and we've seen a Trek Bikes painted by Damien Hirst sell for half a million dollars but here at Bikesy Towers where the ethos is helping people save money, we think this Rapha jersey takes the biscuit!

Now, let's be clear here – this isn't the renowned designer Paul Smith trying to make a fast buck.
Paul originally made this jersey in conjunction with British cycle clothing brand Rapha to celebrate the Tour de France Grand Depart coming to London in 2007.
At the time the merino wool jersey retailed for £175, still a tidy sum and beyond the budget of many a club cyclist but for anyone who could afford one the classic collared designs reflecting the heady days of old showing the dual Tricoleur and Union flag with the words Grand Depart emblazoned across its centre panel it turned out to be a wise investment.
How wise? Well one of these jerseys is currently for sale at £10,000.
Yes, you read that right. Ten grand for a cycle shirt…
Offered as "The mother of all cycling jerseys" this bagged and tagged example in size medium is for sale on eBay by user 19joe80
From the product listing-
The mother of all cycling jerseys.
A collaboration between Paul Smith and Rapha saw this limited edition produced for the 2007 Grand Depart of the Tour de France from London.
Size: Medium
This has been stored in an airtight bag in the dark since it was purchased.

A piece of cycling history.
Helpfully, it comes with free postage and packing.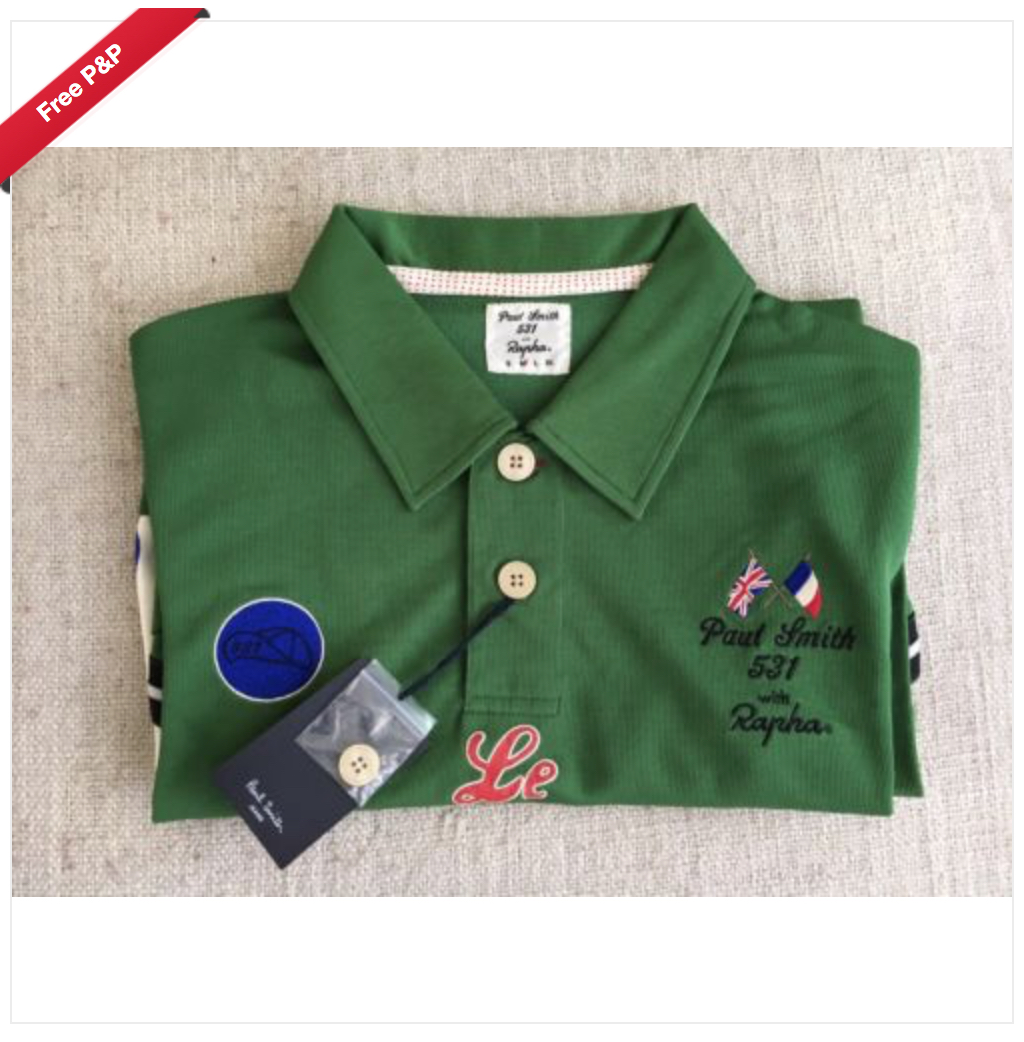 Rapha Jersey by Paul Smith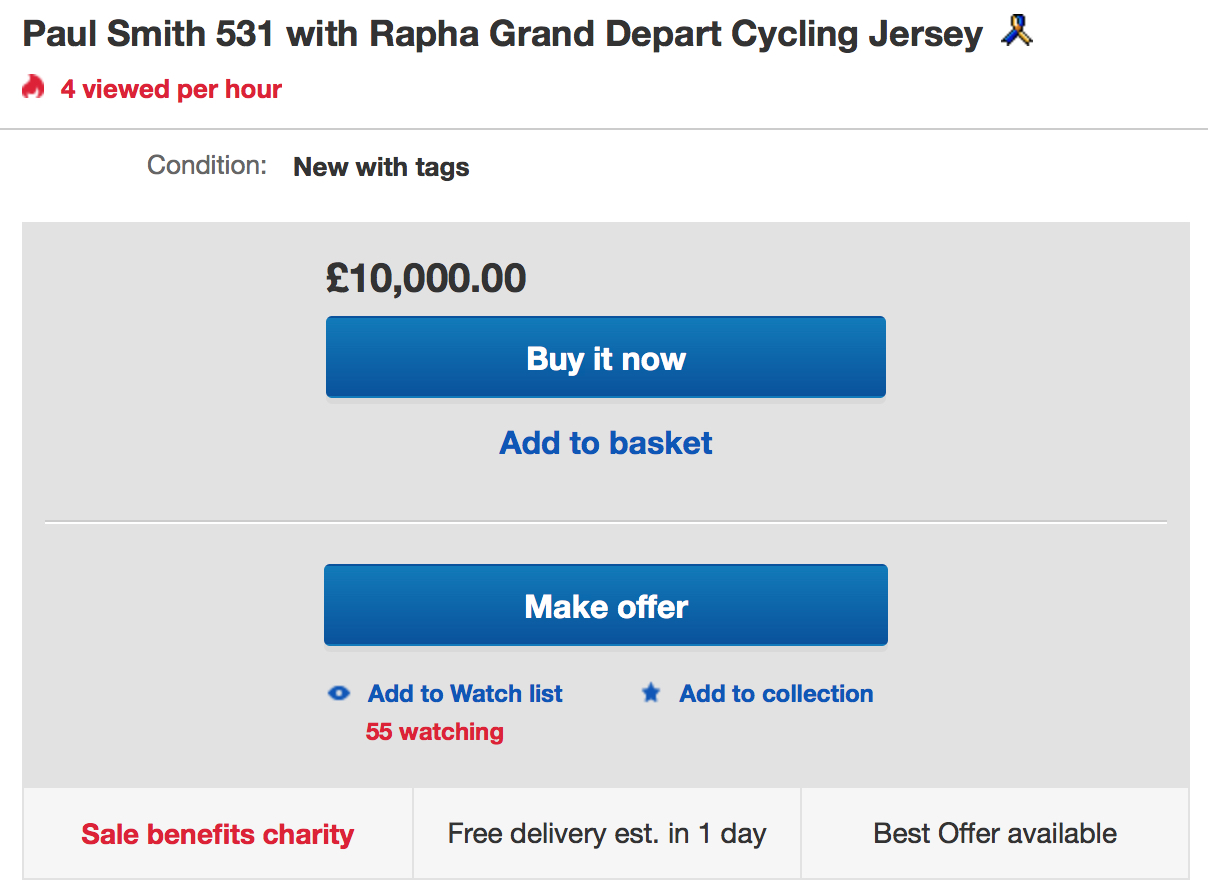 So, if you've got that type of rider in your club with more money than they know how to spend, and they absolutely LOVE bikes and cycling, you know what to tell them to get next!