You won't believe how much this 1980s carbon bike is selling for
You probably won't ever see one of these for sale again.
This is a genuine Pesenti Modulare Uno from 1987 and it's as rare as hen's teeth.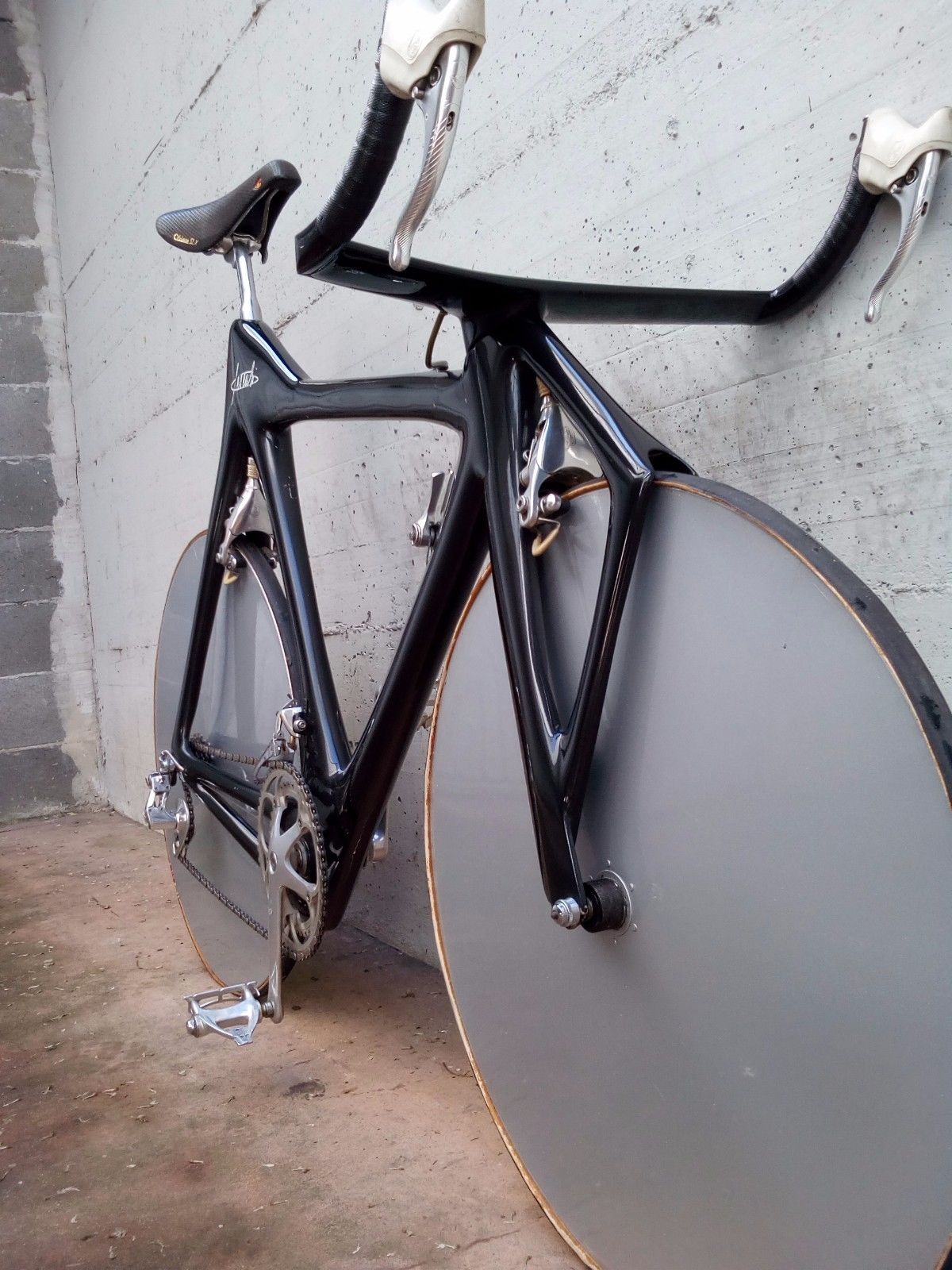 The price for someone who wants to own such a unique, radical, iconic design? A cool £15,500 ($20,0000 USD).
Equipped with Campagnolo's Croce d'Aune groupset with Delta brakes and some of the first Cinelli disc wheels this bike was first unveiled to the world at the Milan Bike Show in 1987 by its designer Andrea Pesenti.
Pesenti was the driving force behind the classic Cinelli Laser design of bikes, during an era when cycle design could be as bold as the materials would allow, unhindered by overly stringent regulations. The Modular Uno is his carbon follow up design, nne of the first bikes manufactured in carbon fiber monocoque. Featuring a distinctive aerodynamic fork shape and a one piece handlebar it was already being dreamt up by Pesenti in the early 80s.
"In 1983 I started to design it" – Andrea Pesenti has confirmed – "but it was still a sketch on a piece of paper".
"It wasn't easy to make a fork like that back then – still – that was one of the first that did not break!"
The Modular Uno design also featured swapable rear drop outs meaning the bike could be ridden on the track or on the road.
Sadly, whoever buys this bike won't be able to race it as this bike has a crack in the bottom bracket shell, a common flaw in early prototype carbon frames from the 80s, so will have to take pride of place mounted on a wall or in a museum. But whoever gets it will know they've got a fantastic example of a bike made at the height of futuristic cycle design.
Want to make an offer? It's available on eBay here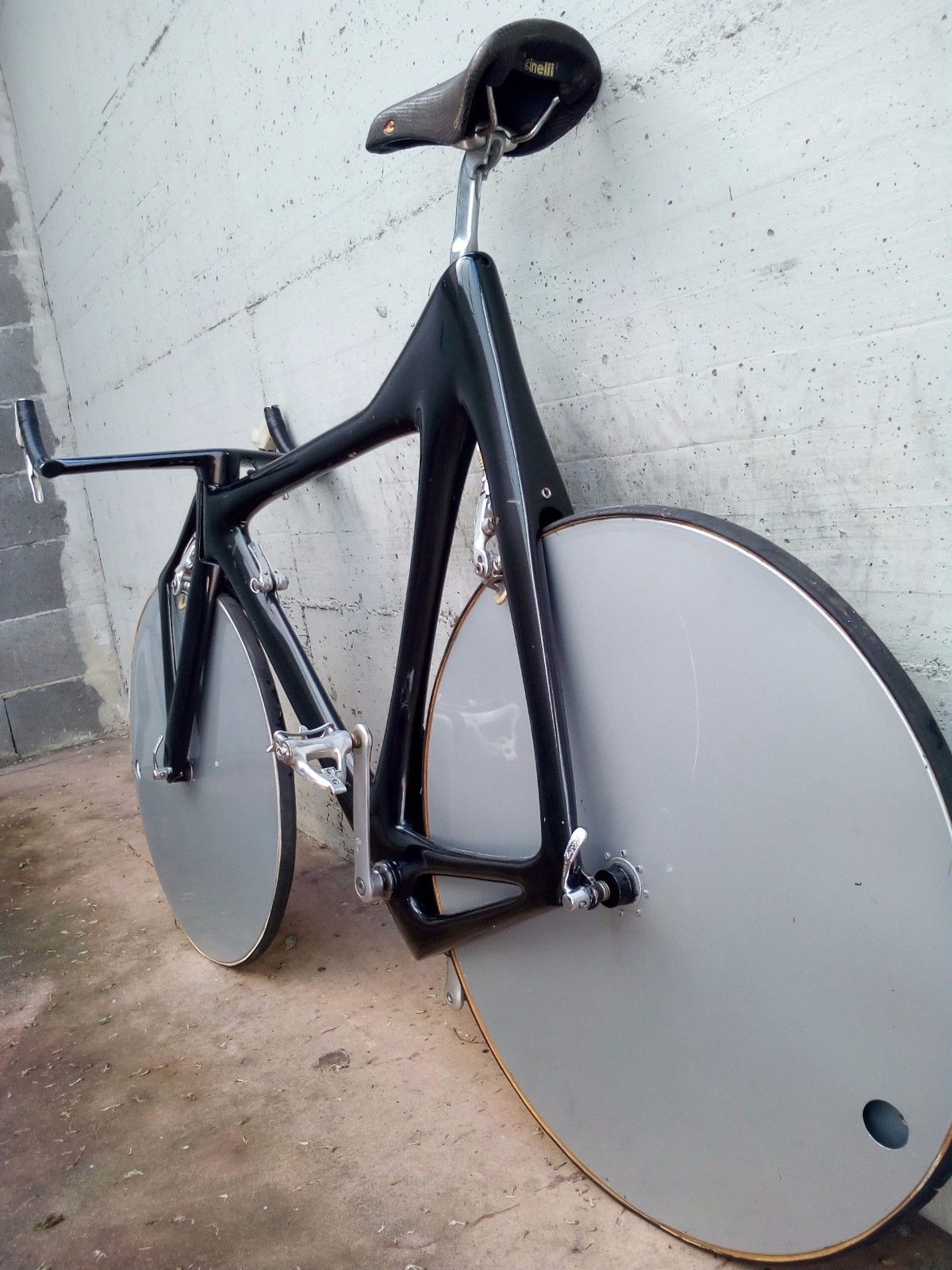 Pisenti Modular Uno Bike rear view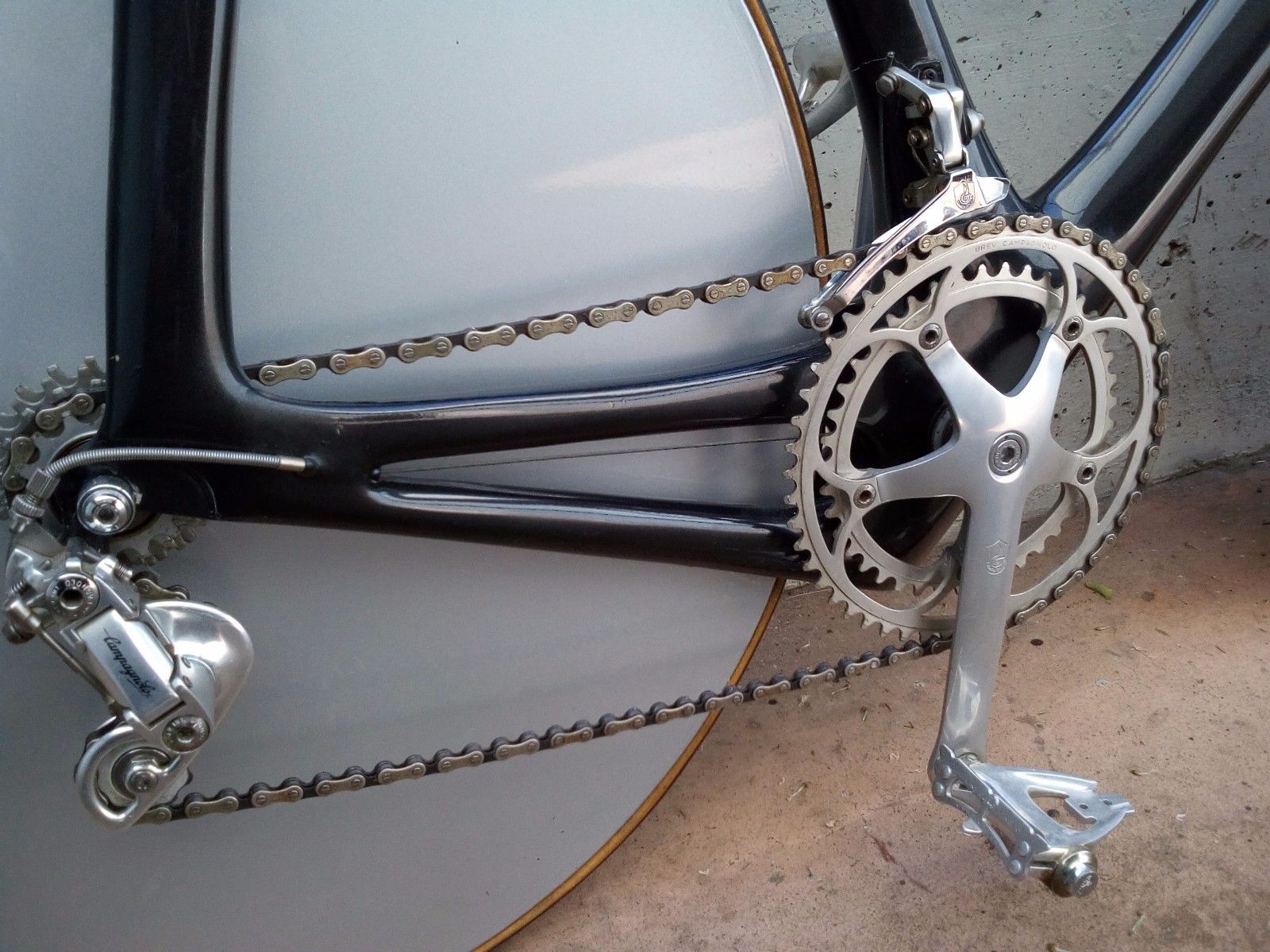 Pisenti Modular Uno Bike drivetrain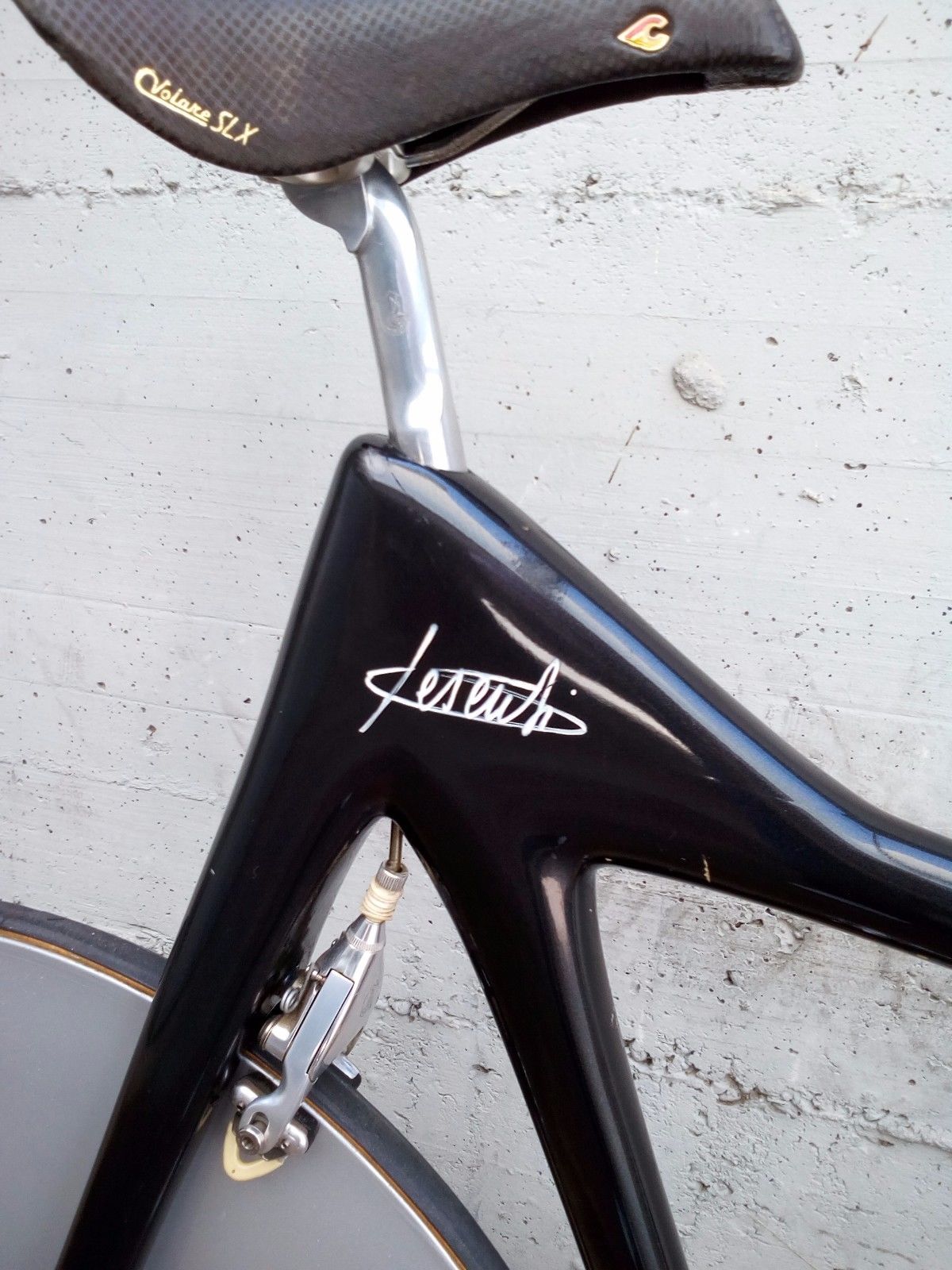 Pisenti Modular Uno Bike with Cinelli Volate saddle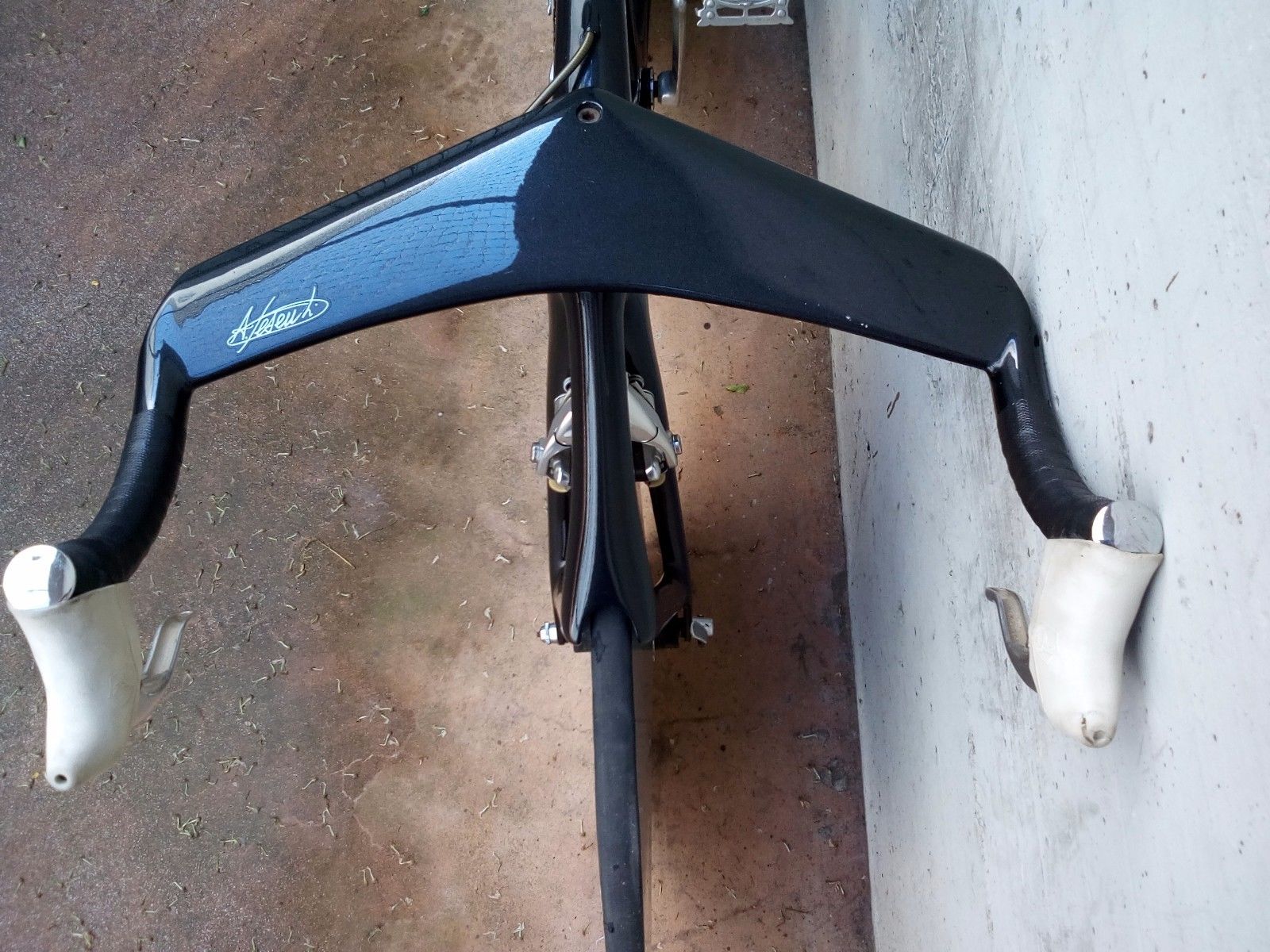 Pisenti Modular Uno Bike signed handlebars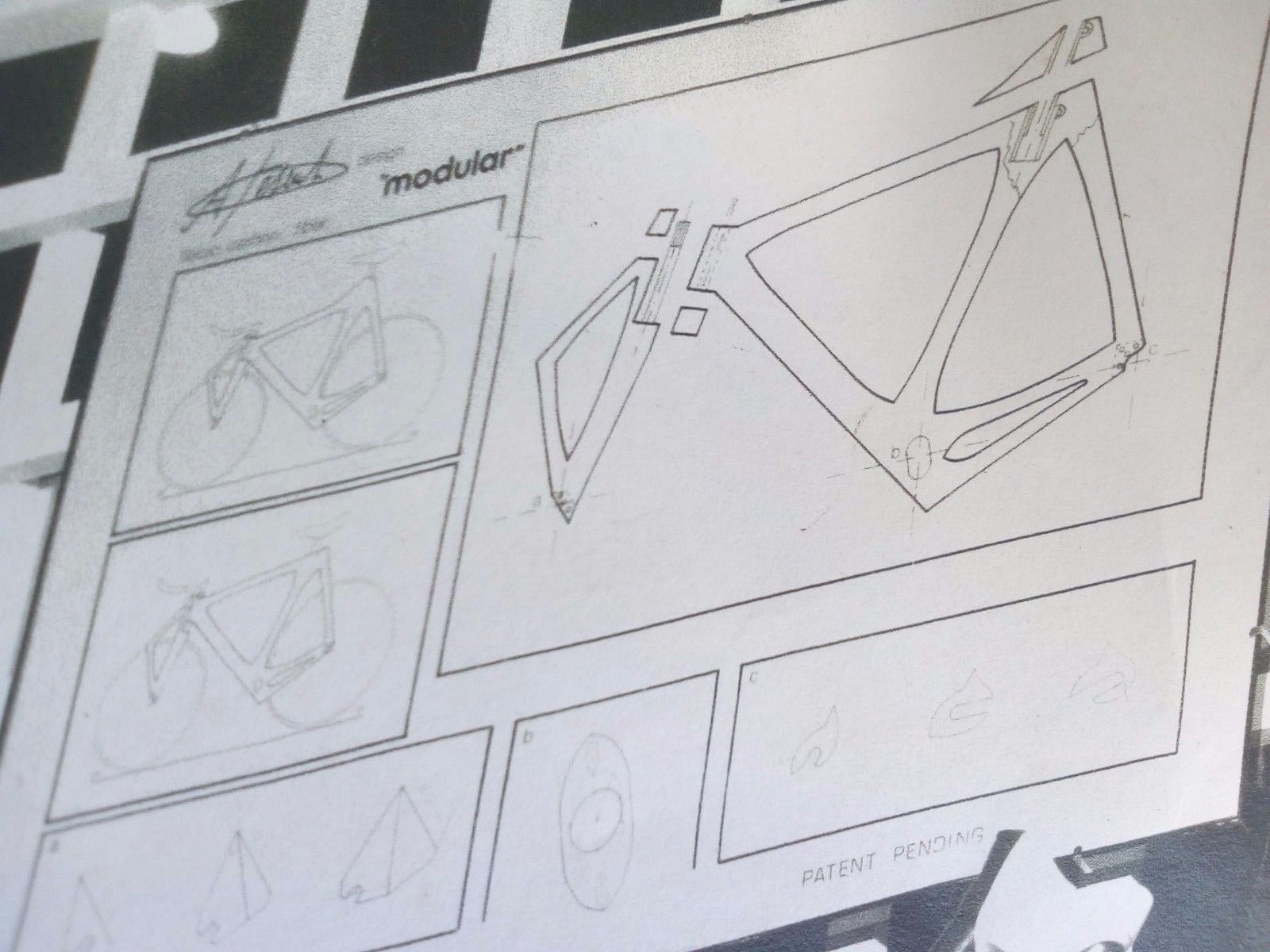 Pisenti Modular Uno Bike original designs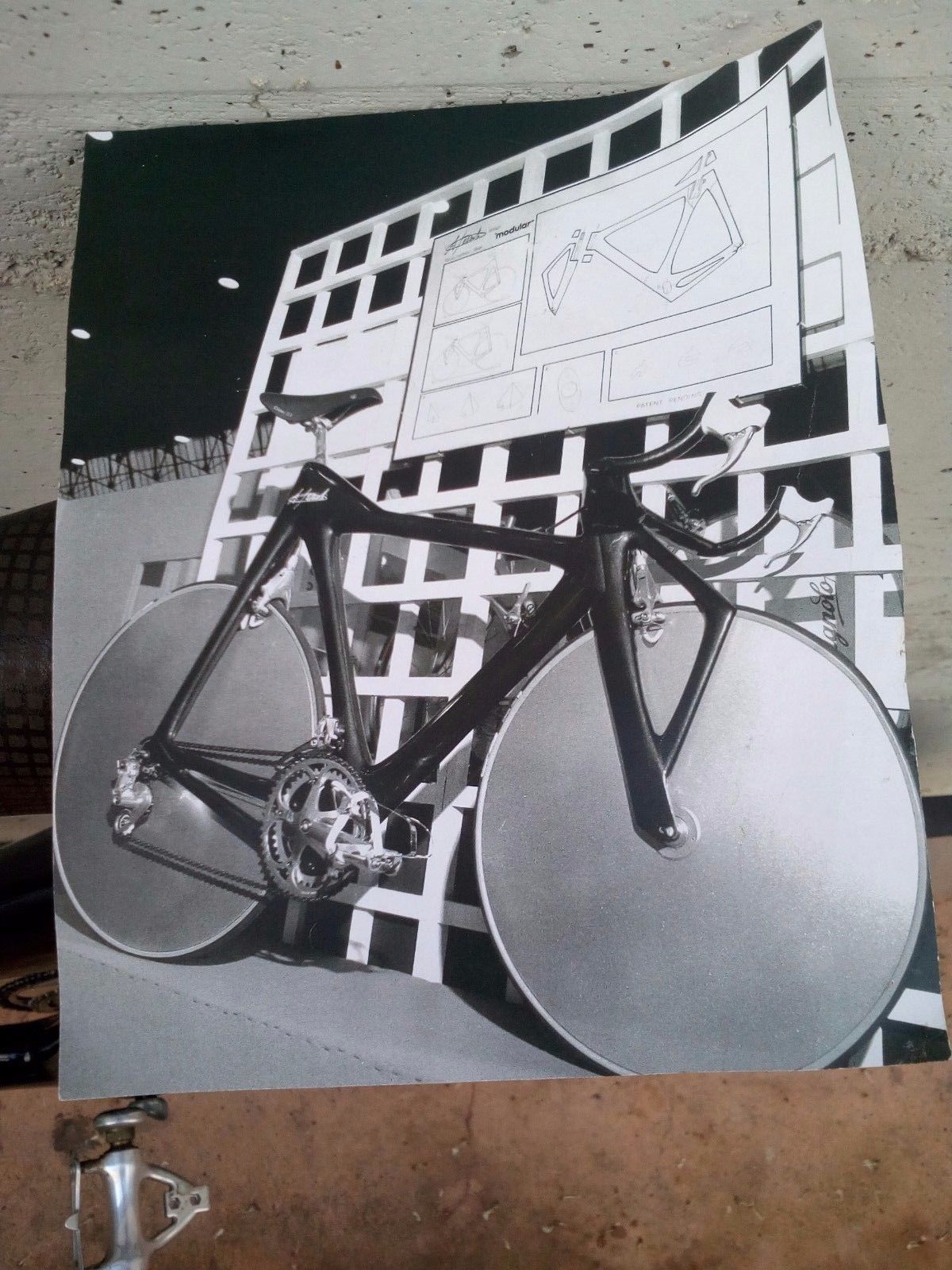 Pisenti Modular Uno Bike at Milan Bike Show