Want A Real Collector's Bike? Here's How You Can Buy Andre Greipel's and Adam Hansen's Official Team Bikes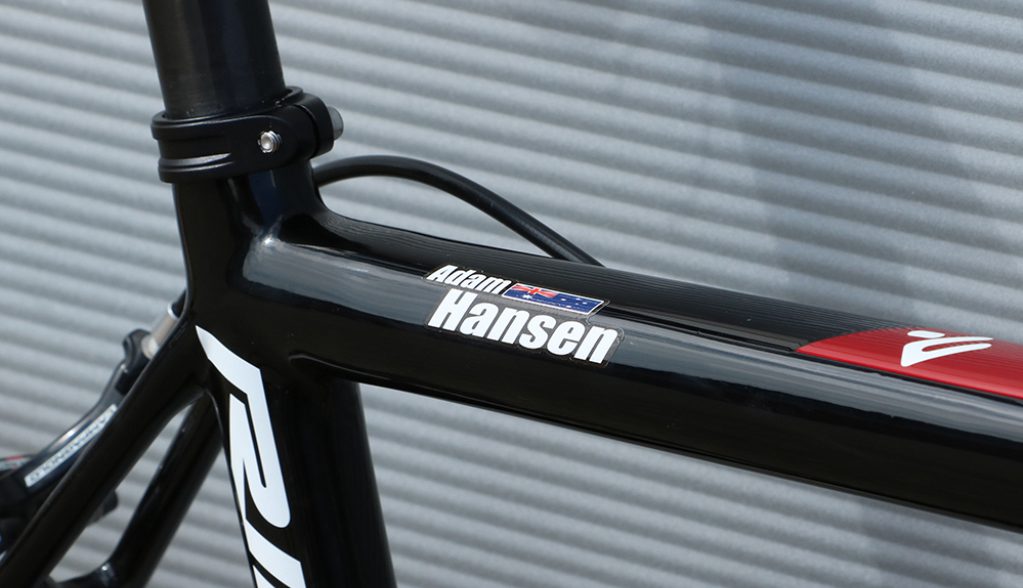 With cycling reaching such giddy heights of popularly, it is hard to get a truly unique bike these days. High-end Specializeds, Treks, BMCs and Pinarello's are commonplace on many club runs and chain gangs. Unless you go to a custom builder, the chances are you'll find someone else with the same bike as you out on the road. 
But what if you could own a bike that was truly unique? And not only that but something with a heritage and class that other bikes simply don't have?
We could talk for days about the aerodynamic properties of framesets, about lateral stiffness, about vibration dampening characteristics. We could even talk about all of these factors that when combined in the right amounts give a bike a soul of its own. But let's cut to the chase here…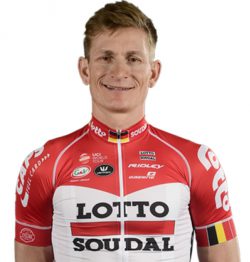 WE'VE FOUND ANDRÉ GREIPEL'S BIKE FOR SALE!
Yes, that André Greipel. The sprinter with 11 Tour de France stage wins under his belt. The holder of the Vuelta a España 2009 points jersey. The man who is simply known as 'The Gorilla'.
If there was ever a rider who was fully reliant on having one of the best bikes in the world, it's André.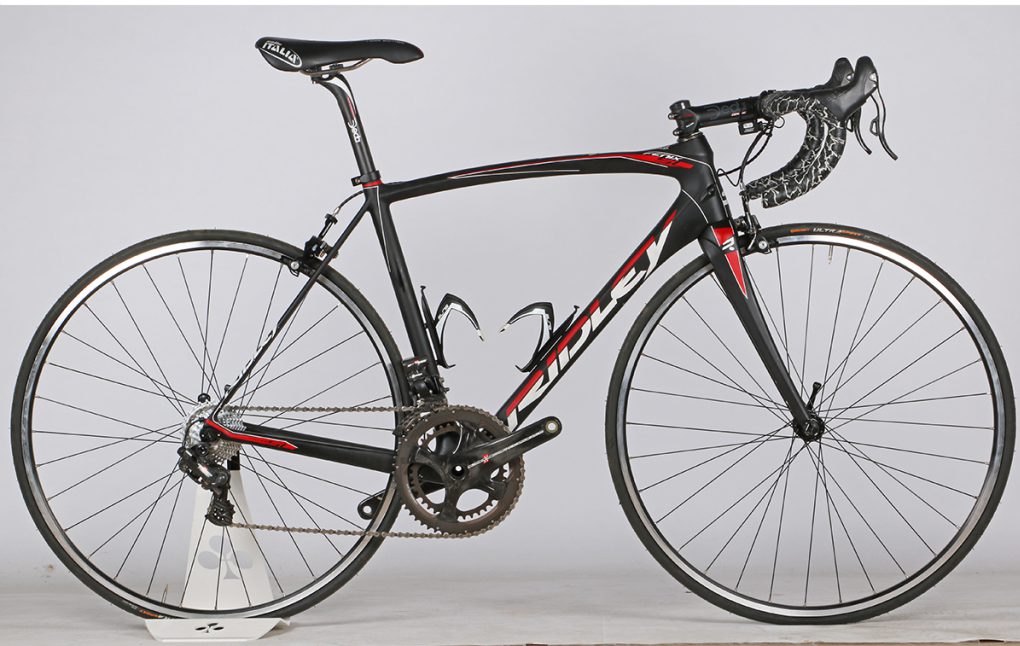 Andre Greipel Ridley Fenix SL Lotto Soudal Ex-Team Road Bike
And we've literally found that bike.
Need proof? Check out the top tube.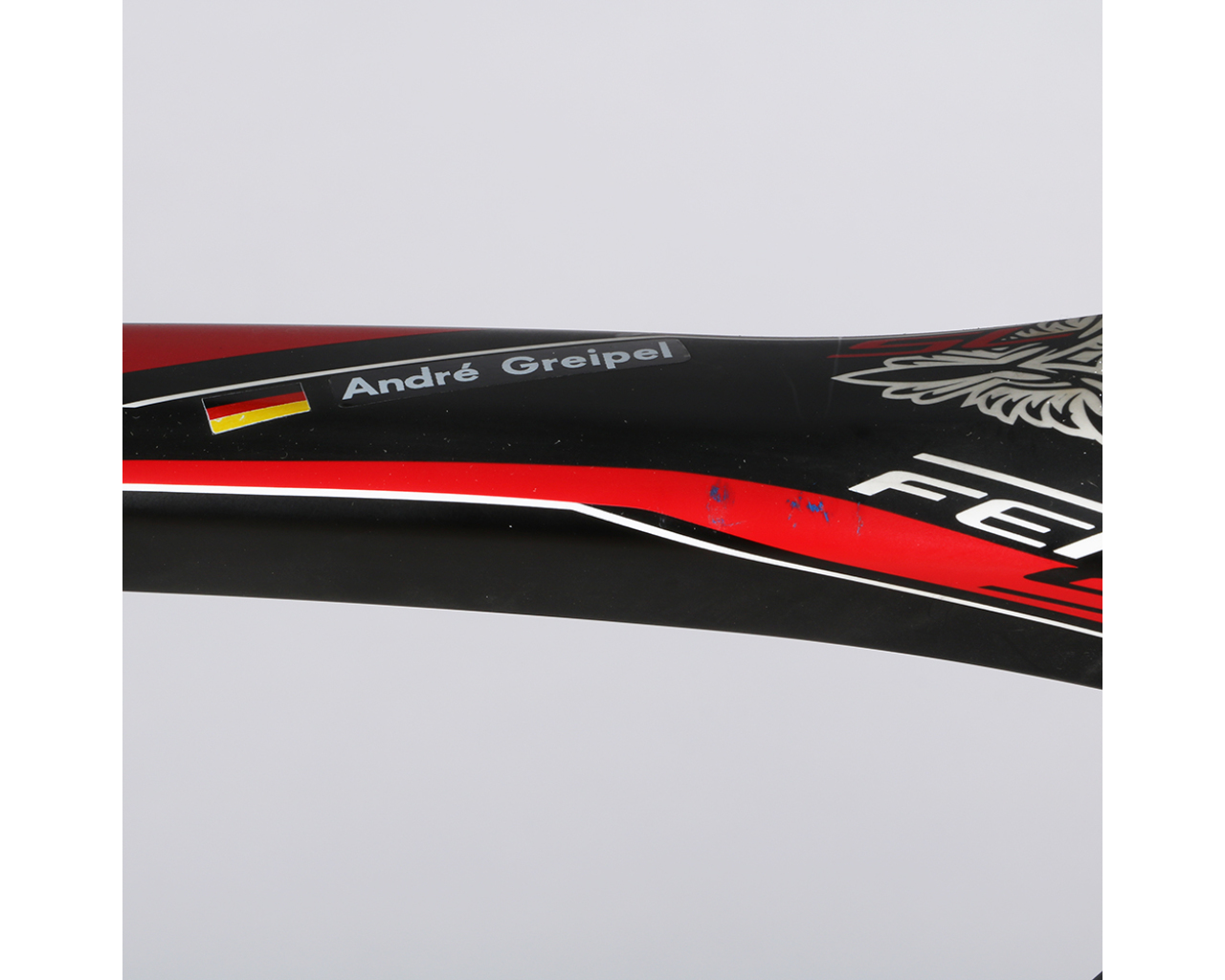 It comes with 11 speed Campagnolo Super Record EPS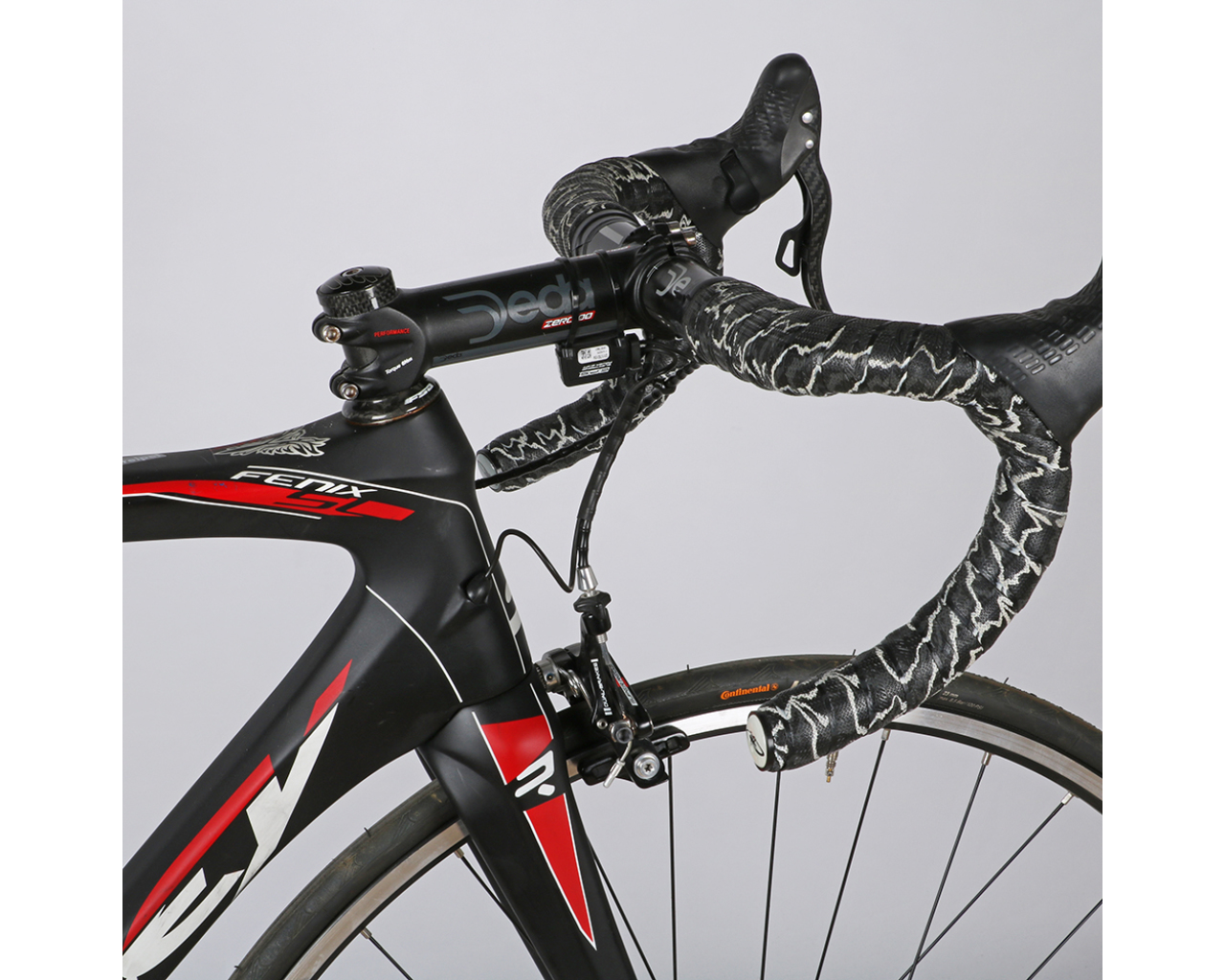 All Team Issue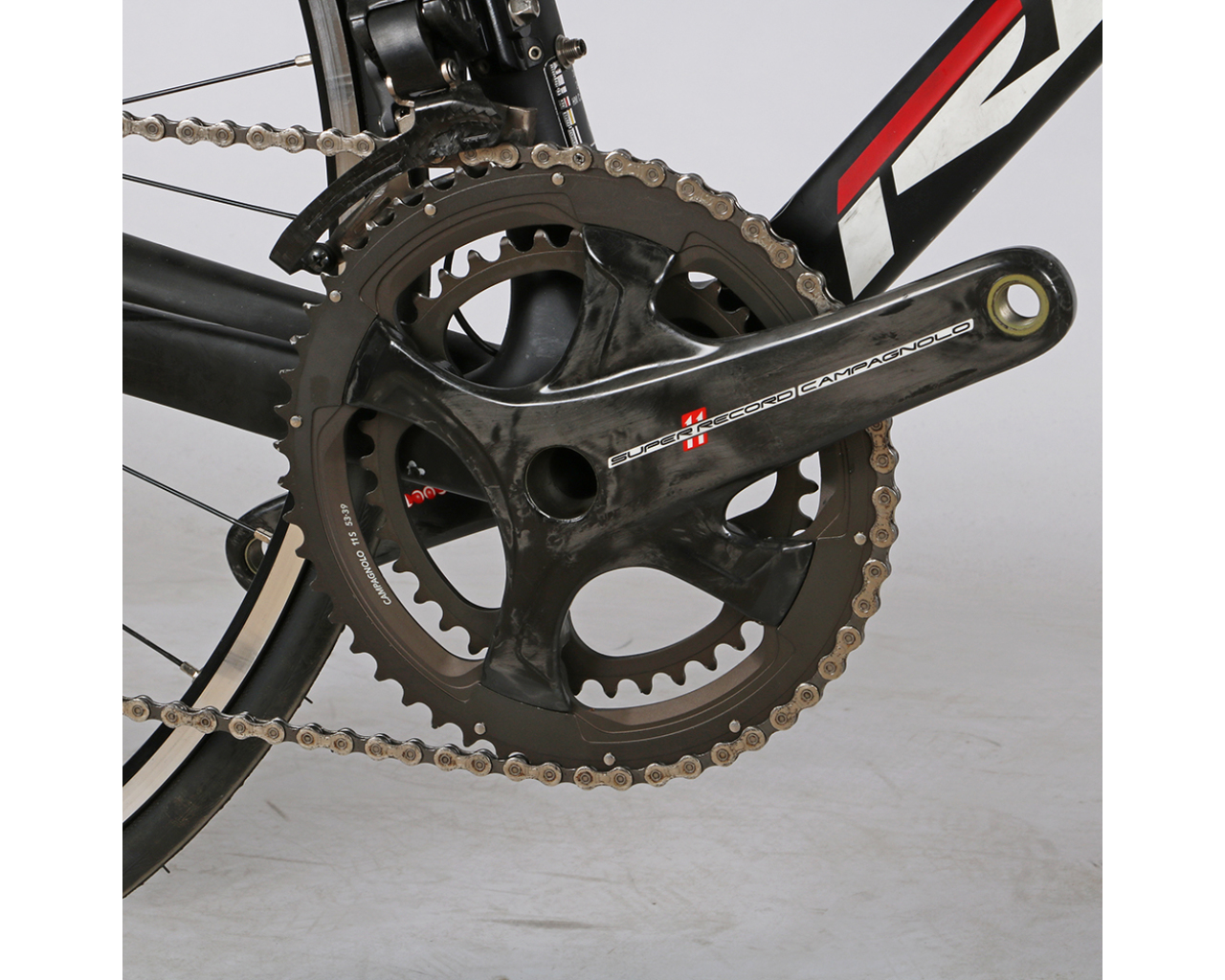 The Belgian pro-team Lotto Soudal have just made available a selection of their previous season's team bikes. We've tracked them down and we can tell you, it isn't just Greipel's machine on offer…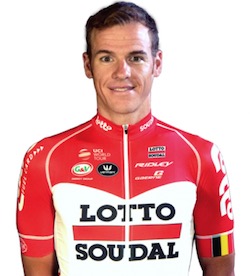 WE'VE FOUND ADAM HANSEN'S FORMER RIDE AS WELL
What could be cooler than owning the team bike of one of the world's most consistent pro riders out there? With twenty consecutive grand tour finishes under his belt, Adam is in a league of his own when it comes to distance riding.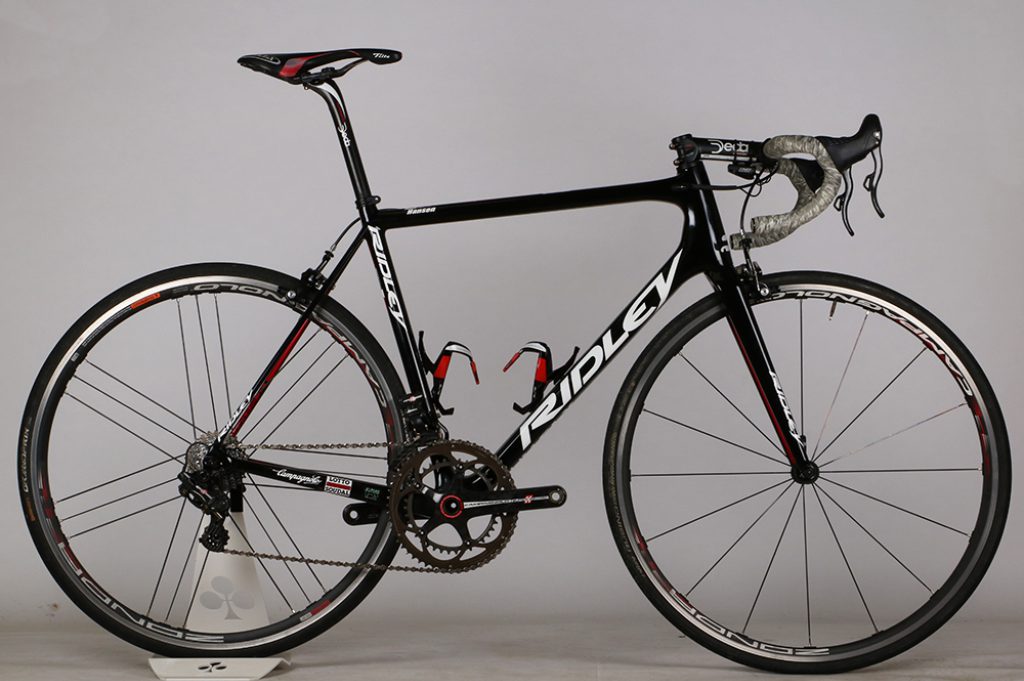 Adam hansen's Ridley Helium SLX Lotto Soudal Ex-Team Road Bike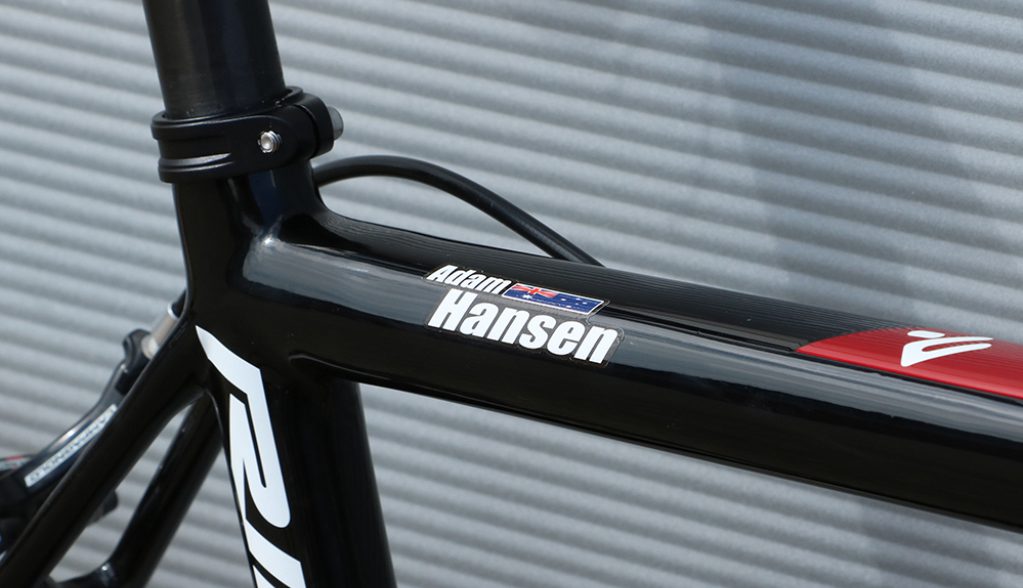 And the best thing is that these bikes are priced at a level that many fans of the sport will find agreeable. Greipel's machine is available for £3,275 which is ~$4,380 USD or ~$5,780 AUD, while Adam Hansen's bike is available for £3,999 (~$5350 USD, ~$7060 AUD)
The machines themselves are being sold on behalf of the Lotto Soudal team through a UK cycle retailer and everything about them is literally team edition.
Based on the Ridley Fenix SL and Helium SLX framesets, these are bikes that you know can be ridden comfortably all day, day after day. With Lotto Soudal being a Campagnolo based team you can expect to find 11 Speed Super Record EPS throughout.
Team wheels often get held back by the team for re-use so Greipel's bike comes with brand new Forza 4ZA wheels, designed and made in Flanders, as you'd expect for a top flight Belgian team, while Hansen's bike comes with Campagno Zondas.
Not only have we found the bikes belonging to these two legends of the sport, we've also found a few more used by the team.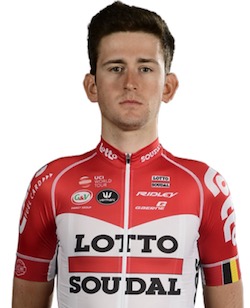 If you saw the Strade Bianche this year you'll have been very impressed with the winner Tiesj Benoot. As a young rider he's got plenty of potential to go onto massive success later in his career so the opportunity to get one of his team bikes this early on could make for a canny investment.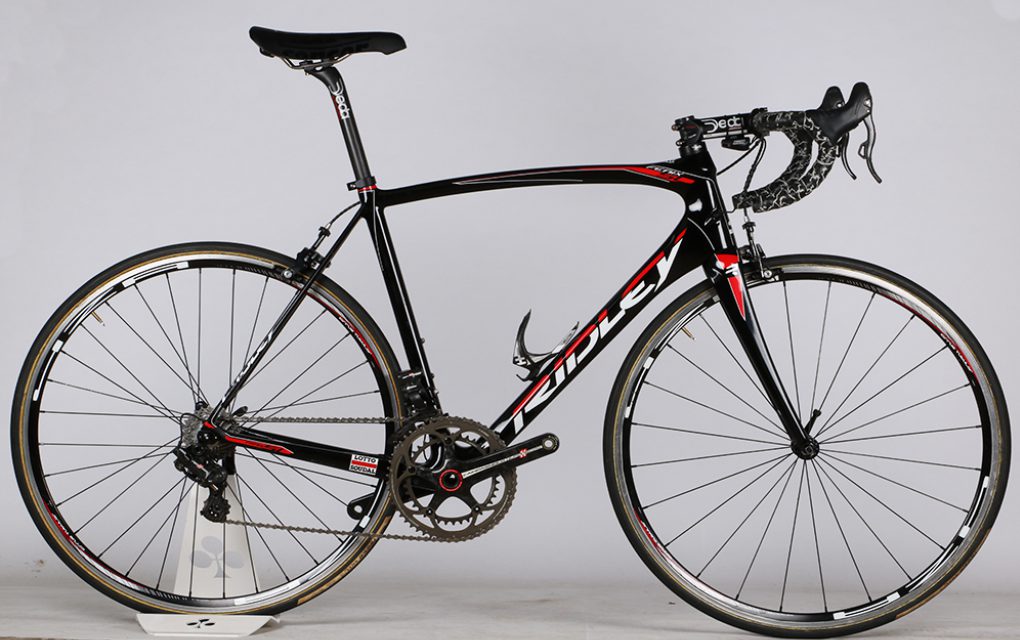 Tiesj Benoot Ridley Fenix SL Lotto Soudal Ex-Team Road Bike
Maybe you'd like the bike ridden by a winner of the Dwars door Vlaanderen, Jelle Wallays. Or one of two bikes from multiple Giro d'Italia stage winner, Tim Wellens – a Ridley Helium SL Custom or a Ridley Helium SLX, both equipped with Campagnolo Bora Ultra 50s.
Or how about former Belgian national road race champ and all round classics hardman Jens Debusschere's Ridley Fenix SL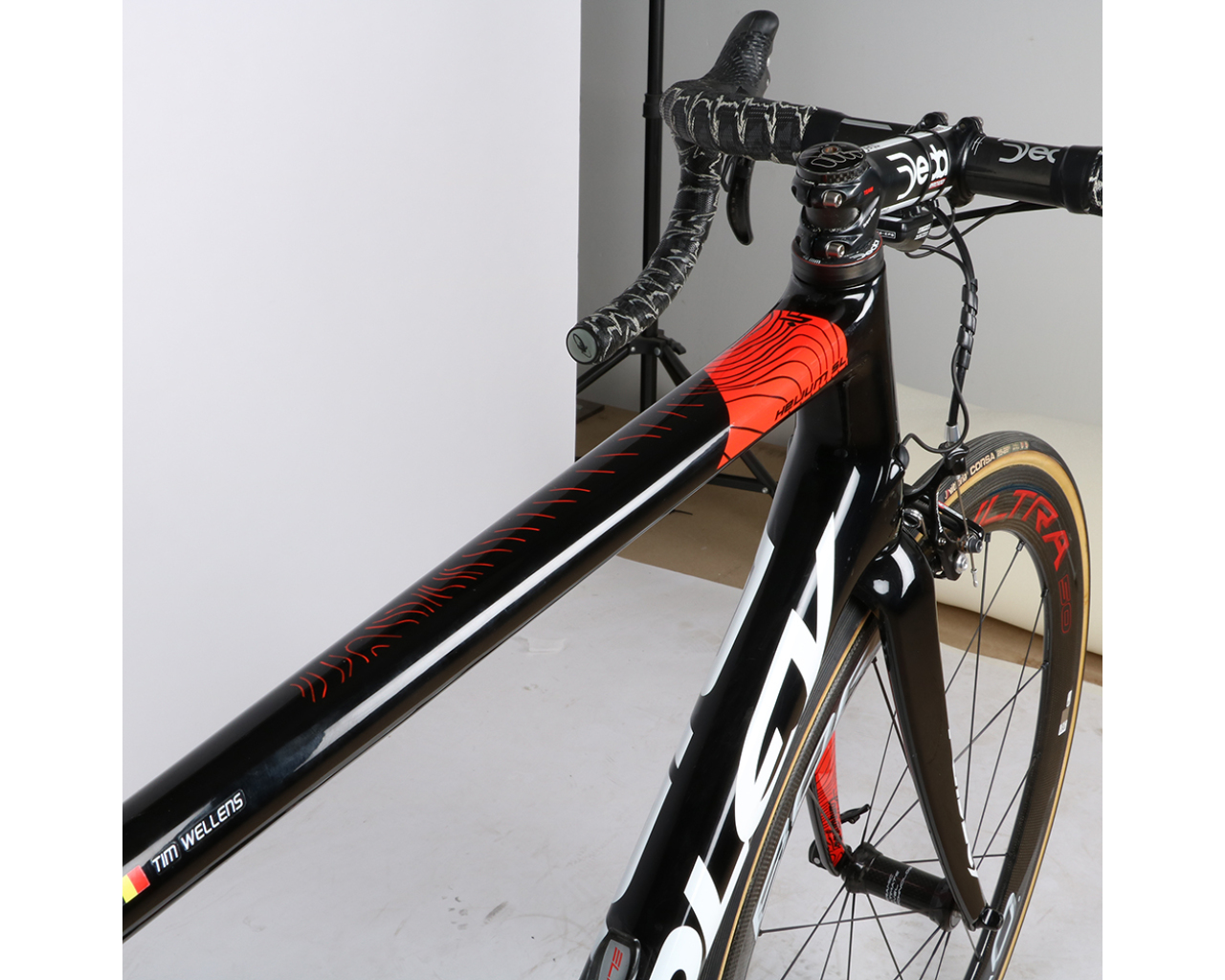 We've also found the team bikes of Marcel Sieberg, Sander Armée, Kris Boekmans, Nikolas Maes, Frederik Frison, Yelle Vanendert and Jasper De Buyst
Whether you're buying one of these bikes to race on, to ride on, or to even hang on your wall and keep as an investment, you'll know you're the proud owner of a piece of unique cycling history.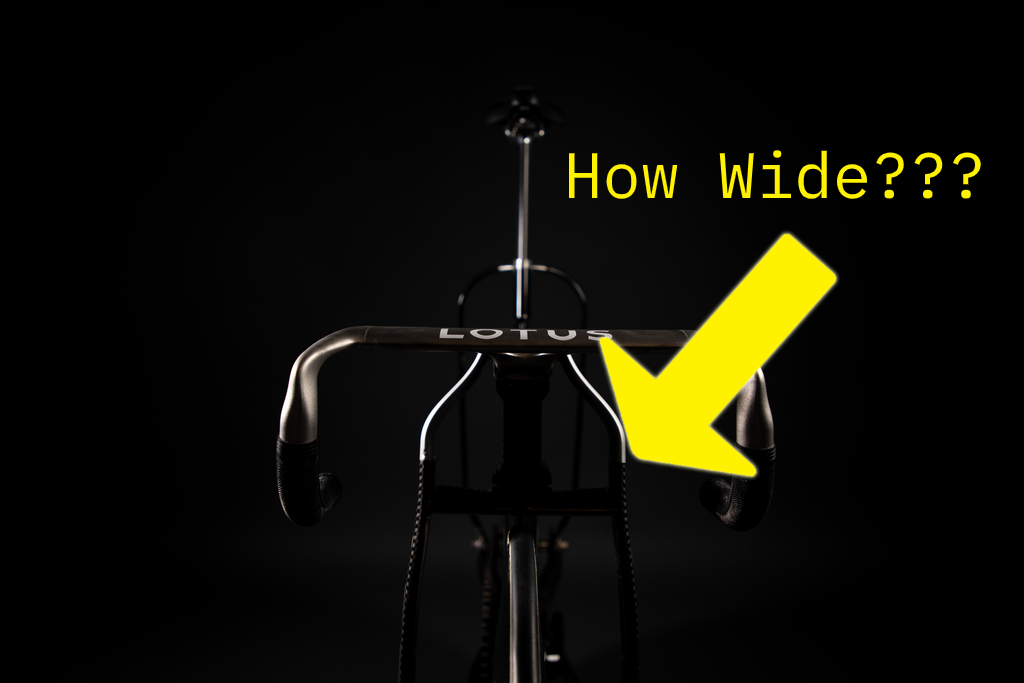 Iconic British motorsports manufacturer has joined forces with Hope and British Cycling on their latest track bike which they hope will beat the world's best at the Tokyo 2020 Olympic Games.
Coming twenty eight years after Chris Boardman famously rode a revolutionary Lotus bike to gold medal in the Barcelona Olympic pursuit, these new Lotus bikes bring the same sense of radical design once again.
Featuring immediately noticeable super wide seat stays and forks that wouldn't look out of place on a fat bike have surprised many by passing UCI approval.
Take a look at the video below. What do you think about this shift in design? Do you reckon it will transfer over to the road bike market? Let us know in the comments at the bottom of the page
This photo angle of the new bike below really highlights the shift in design ideas, where the previous notions of close 'cigarette paper' clearances are discarded in favour of huge gaps and aerofoil type structures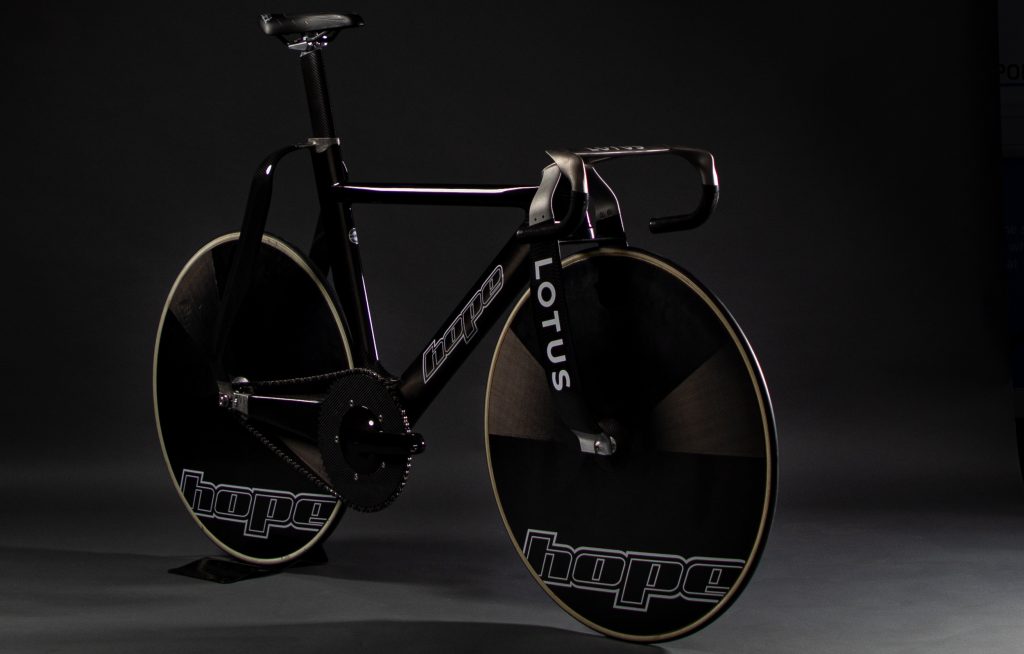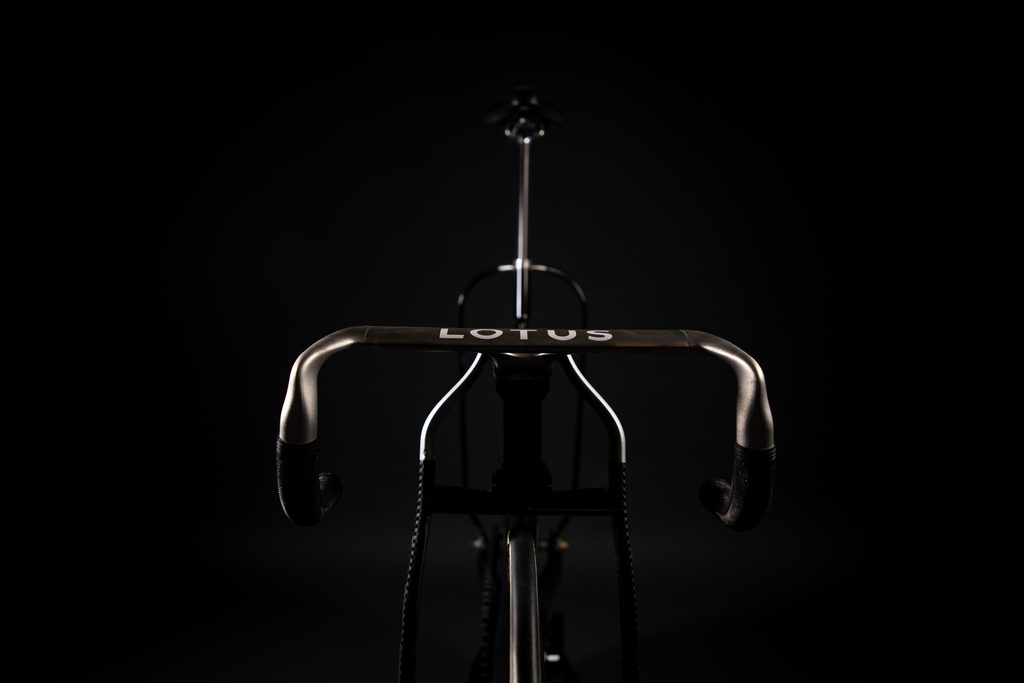 In order to get UCI approval for use in the Olympic Games the bikes have to be ridden in events in the lead up to the games. Luckily for us British fans we get an opportunity to see them in action on home ground for the first time at the Sir Chris Hoy Velodrome, Glasgow, on the weekend of 8-10 November.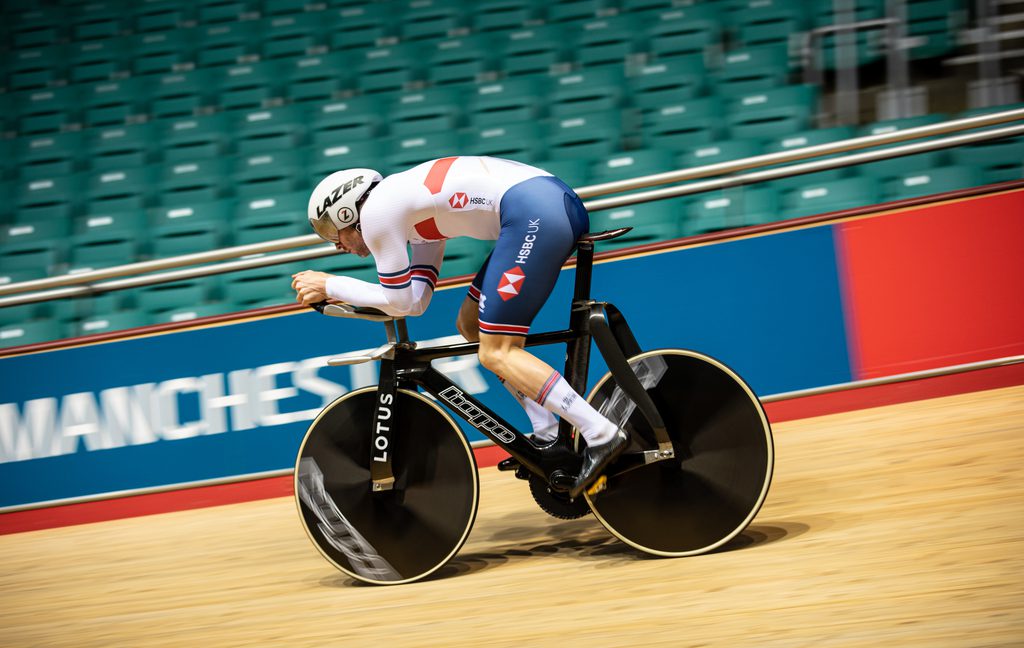 Remember the success the original Lotus track bike from the 1992 Olympics was? Let's hope Lotus and Hope have the same success in Tokyo
If you've never seen the original Lotus bike in action, here's something special from back when Chris Boardman shocked the cycling world with the gold medal winning display he put on that day
Let's hope Team GBs riders have the same success in 2020.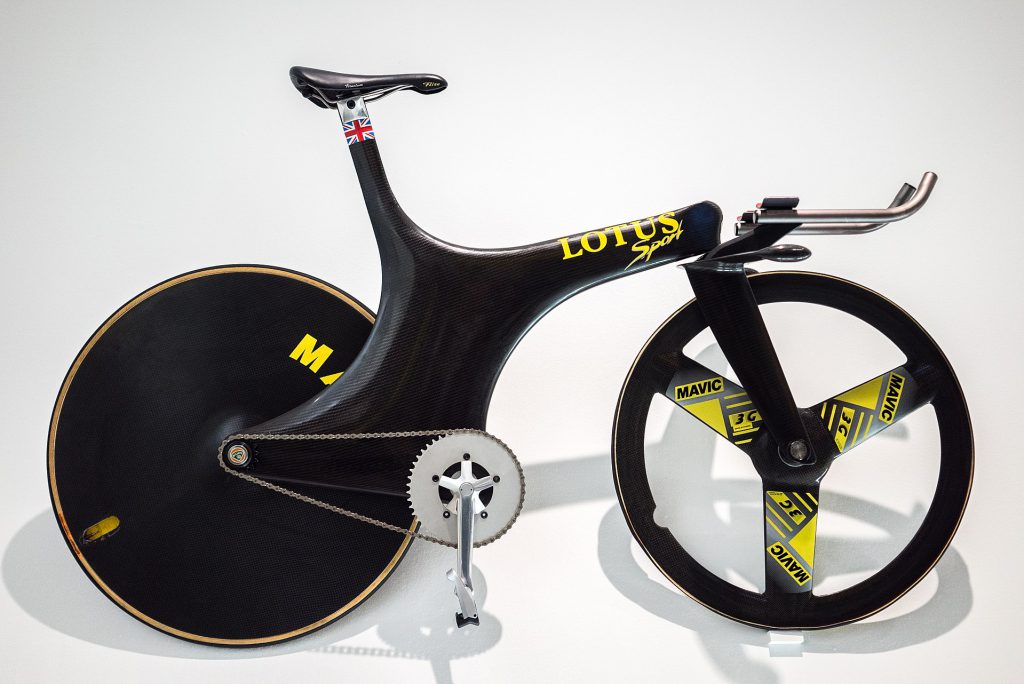 Watch: Mass Rider Crash At The Mountain Of Hell Event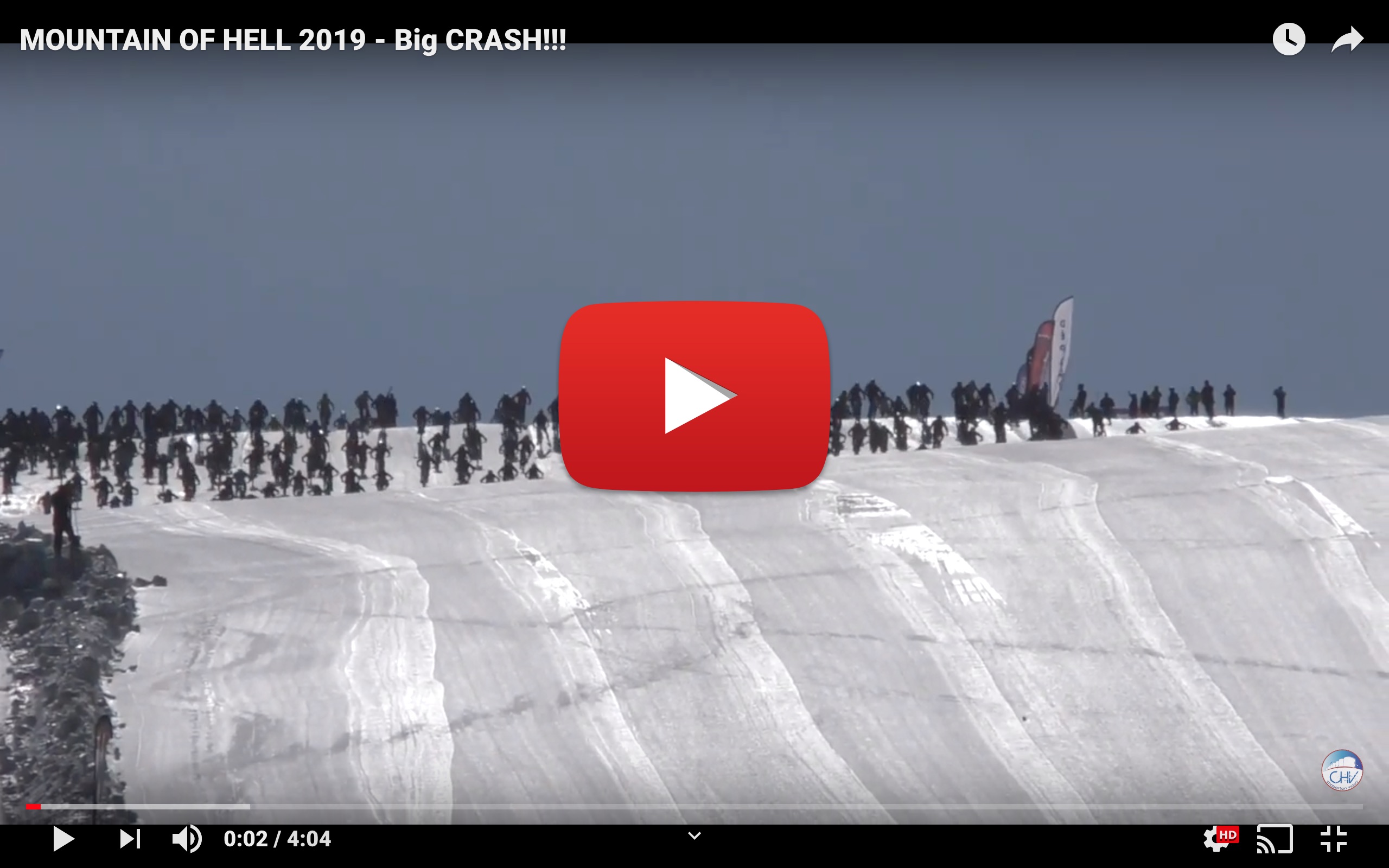 The Mountain of Hell event in takes place every year at the end of June in Les Deux Alpes giving riders from around the world an MTB derby that starts at the top of a mountain glacier, with 2500m descent over 25 bone shaking kilometres.
The route takes in snow, ice, shingle and rock, and every year the organisers change the route to add adrenaline and spice to the competition.


The final event is on Sunday is the highlight of the weekend. The riders set off in a massed start from the glacier at 3400m, and then it's downhill in the snow to 900m – giving an incredible 2500m of altitude drop.
With 700 riders ready to hurtle down the mountain it's like the starting blocks of the 24 hours of Le Mans and you'd be right in thinking there might be a few spills, but this is another level.
We're glad to hear from friends on the ground that everyone is generally ok, which is something to be very thankful for given the severity and the speeds involved
. The event was eventually won by Frenchman Kilian Bron who was quoted in the French press as saying he reaches speeds of 125km/h which is a whopping 78mph, on the glacier.
Last year I remember, it was about 125 km / h on the glacier, there were 1000 people around me. You had to be in it, no choice. It is much anticipation and do not let yourself run on adrenaline, […] you have to reason, to do things intelligently to finish in front. "
You can watch his entire race winning awesome run here
Live updates to follow as we get them
Bikesy is the best way to hunt for cheap bike parts. Want to see it in action and see how much it can save you? Search from the homepage here >>>
Or check out some of the discount deals we've found on mountain bikes in the UK this weekend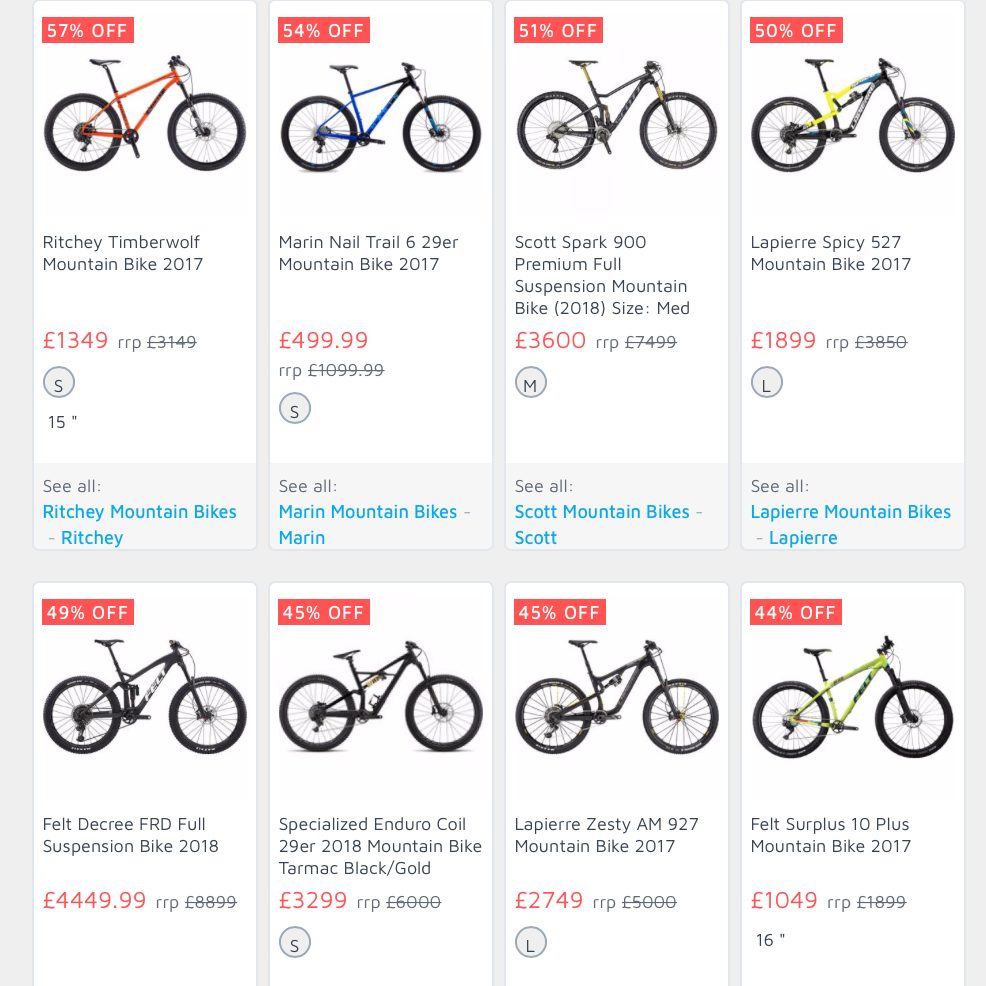 Want a cheap cycling magazine deal this month? Check here… https://bikesy.co.uk/features/deals/cycling-magazines-special-offer/
British Junior Men's Road Series winners – the definitive list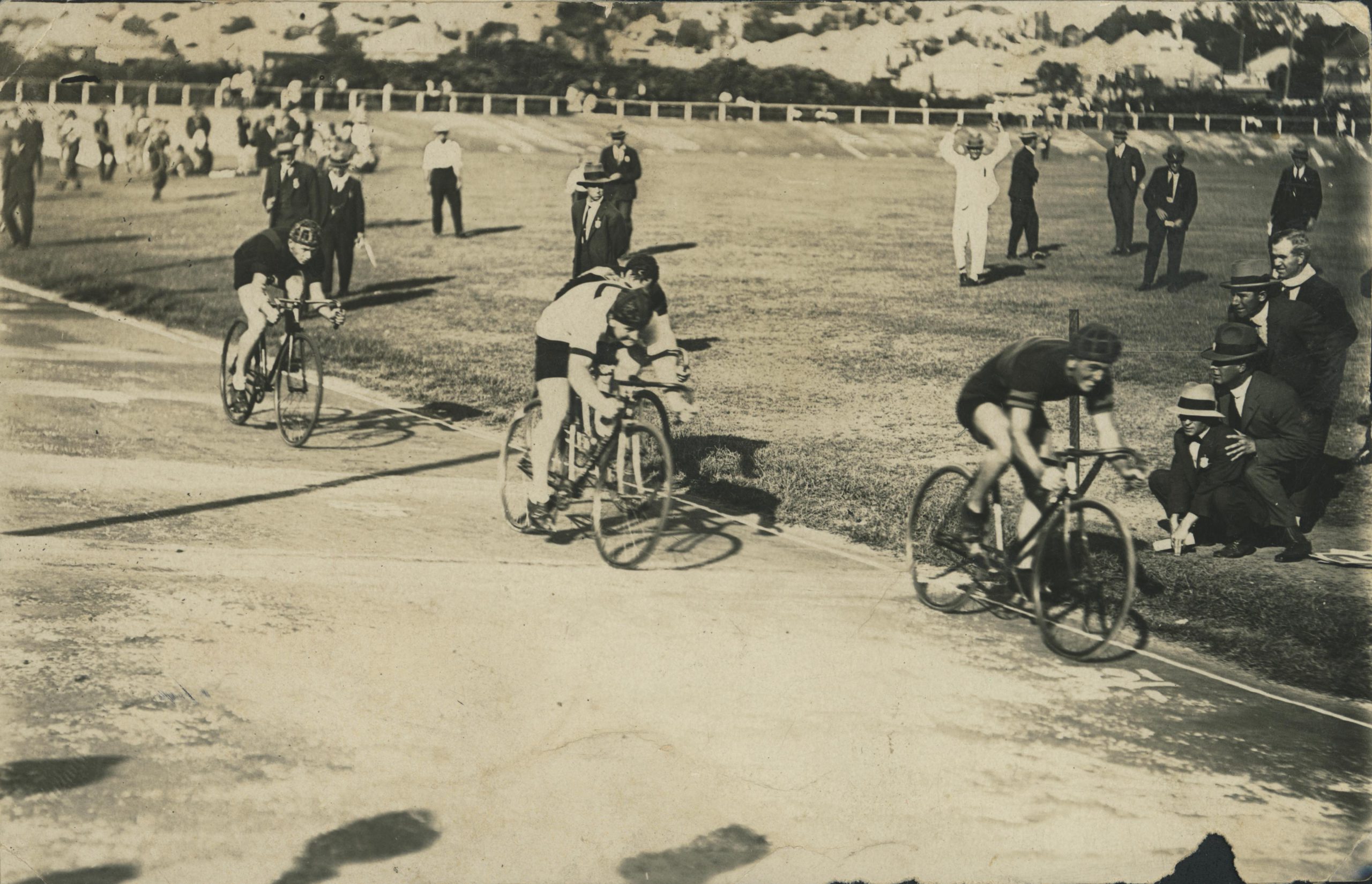 As well as the national junior road race championships, contested over one day, the top junior male cyclists in the UK also get to compete in a season long competition that aims to find the most consistent young riders in the UK.
Racing for the prestigious Peter Buckley trophy, named in honour of a promising Manx champion cyclist who died aged only 24, this series sees the best Juniors from around the country competing on anything from 5 to 12 events depending on logistics. In recent years the competitors also do battle over the multi day Junior Tour of Wales, allowing the calibre of the country's future international stage race winners to shine through.
We've gone through our archives to build what proves to be an interesting list of the cream of the UK's top young riders. We've highlighted which ones went on to ride in the Tour de France, which ones became senior world champions, which ones are in cycling families, which ones ended up riding for Team Sky and which ones set world records.
We've had some incredible riders break through on the world stage in recent years. We can only wonder what would have happened to more of the youngsters of the 70s and 80s had their been the support their is now.
Anyway, let's enjoy their achievements and wonder what success the current crop of youngsters will win for GB on the world stage.
YEAR
WINNER
SECOND
THIRD
1971
Tony Davies
Jeff Morris
Mike Heathcock
1972
Stu Morris
Peter Hall
Steve Fleetwood
1973
Dave Penketh
John Harrison
Dave Baronowski
1974
Les Fleetwood
Mike Williams
Alaric Gayfer

1975
Jon Kettell
Glen Mltchell
Jim Parry
1976
Glenn Mitchell
Tony Doyle

John Kettell
1977
Steve Joughin
Shaun Fenwick
Nigel Bloor
1978
Mark Bell

Neil Martin

Simon Thomas
1979
Mike Doyle
John Wainwright
Malcolm Elliott
1980
Darryl Webster

John Wainwright
Craig Stevens
1981
Keith Reynolds
Rob Kennison
Kevin Davis
1982
Chris Walker
Kevin Byers
Rob Kennison
1983
Chris Walker

Deno Davie
Chris Lillywhite
1984
Chris Lillywhite
Simon Cope
Will Mansfield
1985
Stuart Coles
Glen Sword
Paul Brown
1986
Lester Clarke
David Cook
Alex Webster

1987
Simeon Hempsall
Simon Lillistone
Dylan Williams
1988
Matt Stephens
Gareth Gimson
Ian Wright
1989
Mark Dawes
Ian Bryant
Toby Pinn
1990
Victor Slinn
Julian Ramsbottom
Paul Spencer
1991
Mark Dolan
Will Wright
Scott Bennett
1992
Tim Griffin
Richard Bruce
Jeremy Hunt

1993
Danny Axford
Hugh Fairgrieve
Anthony Malarcyzk
1994
James Taylor
Huw Pritchard
Paul Manning

1995
Gavin Sellen
David George
Russell Downing

1996
Charlie Wegelius

Russell Downing

James Griffiths & Graham Hughes
1997
Bradley Wiggins

Martin Lonie
Stephen Joseph
1998
Richard Heath & Jamie Alberts
Joint 1st Place
Sam Collins
1999
Mark Baker
Stephen Cummings

& Tom Southam
Joint 2nd Place
2000
Andrew Allan
James Bell
Alex Coutts
2001
Alex Coutts
Chris Penketh

Ross Adams
2002
Adam Illingworth
Andrew Murphy
Christian Varley
2003
Tim Wallis
Ryan Bonser
Matt Brammeier
2004
Geraint Thomas

Ian Field
Andrew Hill
2005
Alex Dowsett

Russell Hampton
Alex Atkins
2006
Andrew Griffrths
Mark McNally
Simon Holt
2007
Peter Kennaugh

Luke Rowe

Mark McNally
2008
Erick Rowsell

Luke Rowe

David Nichols
2009
Joe Perrett
Tim Kennaugh

David Nichols
2010
Simon Yates

Tom Moses
Joshua Edmondson
2011
Alistair Slater
Luke Grivell-Mellor
Brennan Townshend
2012
Alex Peters
Harry Tanfield
Tao Geoghegan Hart
2013
Jake Kelly
Scott Davies
Gabriel Cullaigh
2014
Matthew Gibson
James Shaw
Alexander Braybrooke
2015
Etienne Georgi

Joey Walker

Robert Scott
2016
Charlie Meredith
Robert Scott
Peter Kibble
2017
Oscar Mingay
Harry Hardcastle
Daniel Coombe
2018
Mason Hollyman
Samuel Watson
Lewis Askey
Key:

Strong cycling family

Became a senior world champion

Won Olympic medals

Set a UCI World Record

Rode the Tour de France
You might have noticed some surprising names missing from the list. No Robert Millar, Chris Boardman, Mark Cavendish, Mark Walsham, Ed Clancy, Rob Hayles, Roger Hammond or Dean Downing.
Some developed their endurance later on, others concentrated on track or time trialling and for some travelling the length of the country as a teenager just wasn't viable. But that's a feature for another day.
Want more old school cycling knowledge? Check out our pages on the legendary cycling commentator David Duffield