Update: It is with great sadness that we learned that David Duffield passed away today, 21st February 2016.
We'd try to say something witty involving rabbits named Sixpence, curtains and Karpets and turning our grannies' faces to the wall, but today just feels too sad. David really was a giant of the sport, in all senses and he will be sorely missed.
If you want to get touch to share your memories with the original author of the We Love David Duffield fan pages feel free to email via [email protected] and we will forward your messages.
David Duffield, you bought so much pleasure to so many and certainly succeeded in your aim of bringing people into this great sport. Rest in peace.
Photos sent in by Beacon RC and Nisa Bella when the pages originally launched 15ish years ago. Well the good ones are anyway(!). The others are things sent in by friends along the way.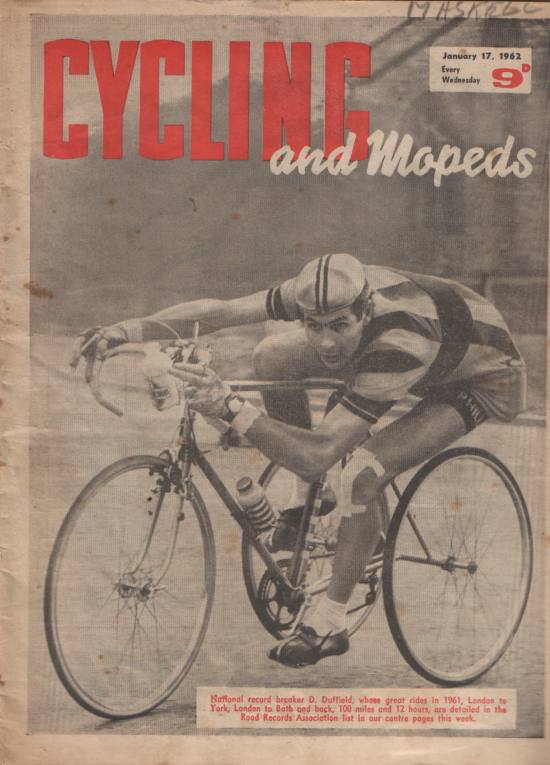 David Duffield was one of the UK's most prominent cycling commentators during the 1990s and 2000s. Working for Eurosport in an era when satellite and cable television were taking off on a huge scale his voice was broadcast across Europe as the English voice of cycling.
Britain, and later America, had Phil and Paul broadcasting a short highlights show each day but the whole of Europe had access to a man who could sometimes be called upon to elucidate an entire Tour de France stage, whether or not there was any action occurring in it!
Back in 2001 one of our contributors ran a site that paid homage to the great man and his unique cycling commentary style. Fortunately he's agreed to allow us to host it here so that it's not lost in the black hole of internet sites of old.
Back in 2001 professional cycling was in a very different place. It was an age of innocence, reckless attacks and derring-do. The great commentators of the time reflected this era fantastically and after hearing (and meeting) many cycling commentators, we still feel this man was the best.
Want to get a taste of David Duffield's unrivalled ability for conveying his immense passion for the sport of cycling? Watch this clip of Sean Kelly screaming down the descent on his road bike in the Milan San Remo and you'll soon understand…
So, if you want to find out about a man that started out setting national tricycle records, worked on most of the major cycle launches in the UK, helped organise Queen's legendary bicycle photo shoot, once had to do an entire commentary from a hotel phone after breaking down because he put diesel in a petrol car and who was so principled he once turned his back on one of the best hour record attempts of all times, even though it was from British rider Chris Boardman, because he vehemently disagreed with the changes in the rules then read these great unedited pages dating all the way back to 2001.
Ladies and gentlemen, we bring you the unrivalled David Duffield…