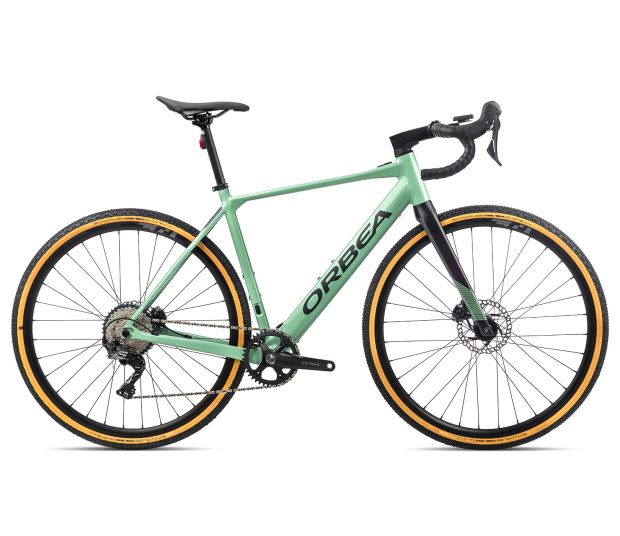 Orbea Gain eBike
Are you looking for the perfect way to explore the variety of the great outdoors? Then you need to check out the Orbea Gain e-bike. This revolutionary electric bike is perfect for anyone looking to for a bike that assists their riding rather than dominating it. With its powerful motor, lightweight frame, and easy-to-use controls, the Gain e-bike will make your ride more enjoyable and get you to places that might have previously been out of reach. With the Orbea Gain e-bike, you don't have to worry about cumbersome e-bike kit or getting stuck in the middle of nowhere, this is an e-bike that handles like a regular road bike. Click on a model below to explore the Orbea Gain range more fully.
Click on these Orbea Gain eBike deals to see more:
Releated Deals:Orbea Rise H10Orbea Rise H15Orbea Rise H30Orbea Rise M-LTDOrbea Rise M-TeamOrbea Rise M10Orbea Rise M20Orbea Wild H10Orbea Wild H20Orbea Wild H30Orbea Wild M-LTDOrbea Wild M-TeamOrbea Wild M10Orbea Wild M20
About the Orbea Gain Electric Road Bikes
Experience a superior ride with the revolutionary Orbea Gain range of bikes. Combining lightweight aluminum frames with innovative e-power technology, Orbea's Gain range is designed to give you an effortless, enjoyable ride.
Choice of Lightweight Carbon And Aluminum Frames
The Orbea Gain range is constructed with Orbea's lightweight carbon OMR frames. The Gain range also features more affordable aluminum framed models that are designed to provide strength and durability without compromising on weight. This makes the Gain range ideal for riders who want to enjoy an easy ride without the extra effort of heavier frames that some e-bikes use, whatever their budget requirements are.
E-Power Technology
The Orbea Gain range is equipped with innovative e-power technology, also known as "Enough Power" that gives riders the freedom to choose how much effort they want to put into their ride. With different levels of assistance available, riders can choose to have a little bit of help on their ride or to turn the power up for a bit more help on the steep climbs.
Experience the Freedom of Orbea Gain
Experience the freedom of the Orbea Gain range with its innovative e-power technology, lightweight carbon or aluminium frames, and minimal distraction-free riding. Enjoy the effortless ride that the Orbea Gain range provides and experience a superior ride like never before.