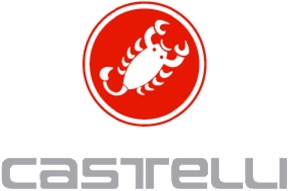 Castelli Gabba
In 2010, Castelli introduced the Gabba jersey jacket to professional cyclists worldwide and revolutionized the way they train and race in the rain and cold.
Such was the impact of the Gabba range, any other ambitious cyclist quickly realized they needed to incorporate Gabba clothing into their wardrobe.
Castelli have made minor adjustments over the years, but in the fourth generation of the Gabba they've decided to start almost from scratch to make a significant improvement. This coincided with the idea of achieving a level of optimal water repellency, which meant developing a new GORE-TEX INFINIUM™ WINDSTOPPER® fabric.
Click on these Castelli Gabba deals to see more:
Releated Deals:Castelli Aero Race 6.0Castelli Classifica JerseyCastelli Climbers JerseyCastelli EntrataCastelli Entrata JerseyCastelli Giro JerseyCastelli Insider JerseyCastelli Italia JerseyCastelli Long Sleeve JerseyCastelli Perfetto Short SleeveCastelli Puro 3Castelli Puro 3 Long Sleeve JerseyCastelli SuperleggeraCastelli Thermal JerseyCastelli Unlimited JerseyCastelli Vantaggio JerseyCastelli Womens JerseyCastelli Womens Shorts
About Castelli Gabba
The Gabba crosses the lines between a cycling jacket and a cycling jersey, that started a new product category.
It's a waterproof, short-sleeved jacket that's also perfect in dry conditions. Designed to be worn with Castelli Nano Flex armwarmers, it helps you to keep your chest warm while preventing overheating.
Material: Exclusive Castelli waterproof and gauzed GORE-TEX INFINIUM™ WINDSTOPPER® 205 Warm fabric on the front
GORE-TEX INFINIUM™ WINDSTOPPER® 203 Stretch fabric on the back, more elastic and breathable
Seams: Taped shoulder for added rain protection
Zip: Covered YKK® Vislon® for enhanced wind and rain protection
Pockets: 2 back with pump holder easily accessible with gloves
Reflective: Longer back with large black reflective panel
Recommended Temperature Range: 9°-16°C / 48°-61°F
Weight: 255 g
This new fabric has made the front of the Gabba jersey warmer with a slightly gauzy feel, and the back lighter and even more water-repellent than the previous Gabba.
Castelli have made it work even better in the rain, with heat-taped seams on the shoulders and covered zip. With the benefit of Team Ineos' testing, Castelli discovered that it was better to have two pockets that are easier to reach when wearing gloves, while still including an internal pouch to keep a pump and your other items from moving around too much.
Castelli Perfetto Ros vs Gabba Ros Jersey
Both the Gabba and the Perfetto come under the Castelli Ros collection, which is the Castelli abbreviation for "Rain or Shine", which should give some indication of both of the range's versatility. While both pieces of clothing feature a medium length collar, Gore tex Infinium breathable waterproof material, and the iconic looking taped seams, the Perfetto is the longer sleeved version where the Castelli Gabba Ros is the shorter-sleeved.
As a rider, this means that as the Autumn temperatures start to reduce, the Gabba Ros is the perfect transitional piece of cycling clothing, offering all of the protection from the Infinium technology, but without the likelihood of overheating. As it gets colder, you simply add in a pair of arm warmers to keep warm.
As temperatures drop further still, you would then move to the longer sleeved Castelli Perfetto Ros and pair it with a heavier long sleeve base layer for all-round warmth and protection.
About Castelli
Castelli Clothing is an Italian cycling clothing company that was established in 1946 by Vincenzo Castelli and his wife, Rosaria. The company produces cycling jerseys, shorts, and other clothing items for both men and women. Castelli Gabba's products are known for their quality and innovation. Castelli's long history in the sport has seen their clothing winning on the podium of virtually every major cycling race in the world. Their range is wide with many lines for men and women, as well as the Perfetto Ros jersey they are also the cycling clothing brand of choice of many pros for mountain bike clothing, over shoes, cycling gloves,