The more that gets built… the more there is to ride!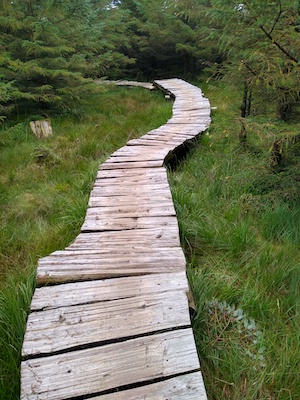 Gisburn Forest Trail Builders have been a tremendous force for good in the forest over the last decade.
Volunteers have hand built some sweet single-track including the tight and twisty descent of Home Baked, which for many riders is their favourite bit of trail. The group also work on building trails with log rides and they have also put in many hours on Hully Gully.
If you're thinking of giving it a go, all tools, materials and some light refreshments are provided. You'll just need to bring boots or wellies, a coat if it's raining, a bigger lunch if you're staying the day and a good bit of energy and enthusiasm!
Volunteers meet on the 2nd Sunday of the month and for regular volunteers the Forestry Commission have created a parking pass scheme for volunteer trail builders.
For anyone who put in three volunteer days in a year they get an annual parking pass for their local forest. For anyone who put in five dig days or more and the pass will cover Gisburn, Grizedale, Whinlatter, Kielder and Hamsterly forests for a year.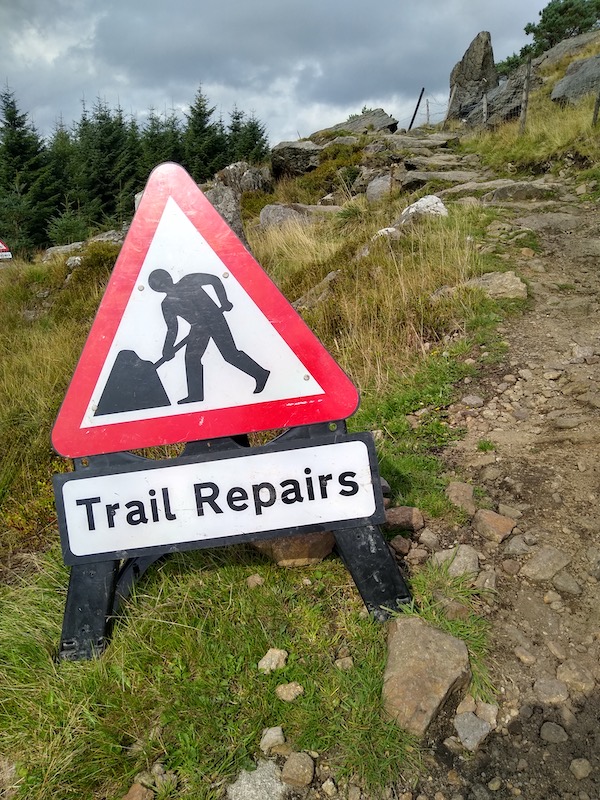 If you see these signs when riding, slow down and sell hello to the crew!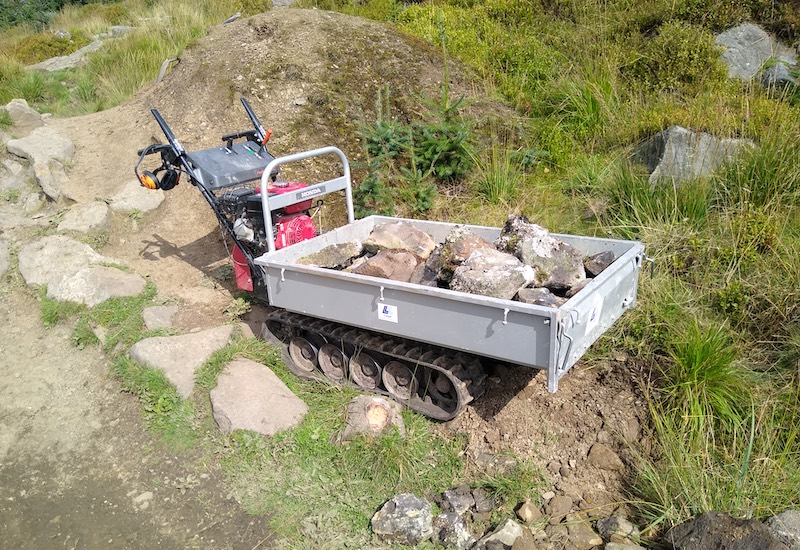 Volunteers get to use some really cool kit!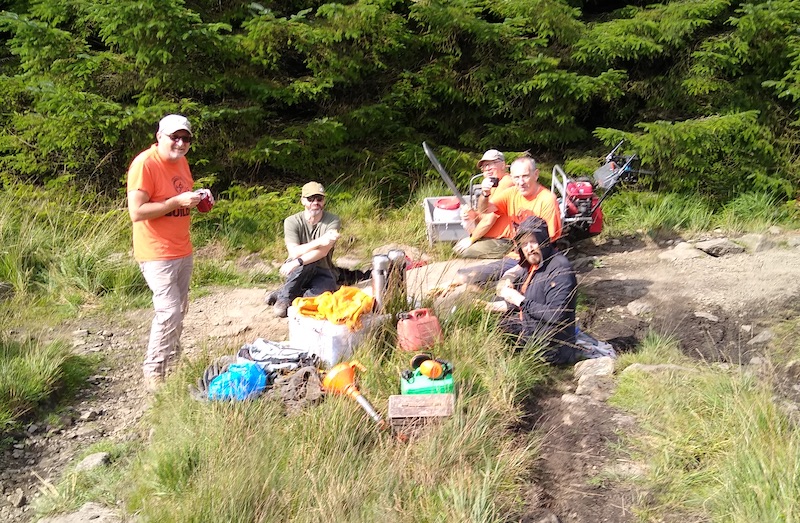 The crew taking a well earned tea break
You are free to use images from this page provided you include a clickable link back to this section of the Bikesy website, or to the main Bikesy website, from whatever web pages these images are used on.