Cyclists Christmas Gift Ideas For 2020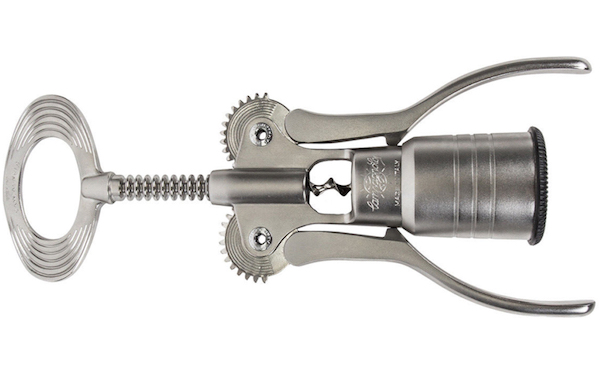 With Christmas just round the corner, if you've got a cyclist, or aspiring cyclist, in your life, in can be hard working out which bike related presents to get them.
Or maybe your other half wants to get you a cycling related gift and you just need a friendly gift guide packed with good ideas for them to pick from!
Either way, you're going to enjoy our expert picks.
One thing we'd advise though, is don't buy something 'technical'. You may want to give something like a new saddle, bike computer or upgraded gear set, but if you don't know exactly what you are after, it can be a minefield as the majority of bike components are very specific.
We've always found it's much better to get something related to cycling – either a clothing related accessory, an artwork, a book or something even more quirky.
Read on for some of the greatest cyclist gift ideas out there this year.
The UK's Most Popular MTB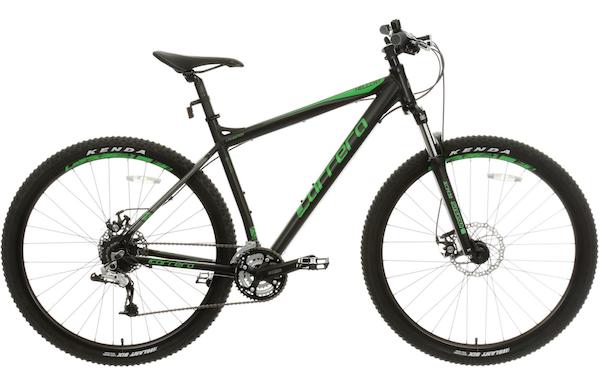 It might surprise some of the purists, but the Carrera Hellcat is going to be one of the most gifted bikes this year. The popular Halfords and Cyclehut own brand has been one of the main routes into cycling for just about every teenager out there. Affordably priced while providing a great ride quality for what is essentially an entry level 'serious' bike, this is going to be top of the shopping list for many parents this year. 29 inch wheels, suspension forks, 24 gears and tyres that are as happy off the road as on it, this bike can do it all. And as the younger riders move towards the wheelie and stunt riding of the Bike Stormz movement, this is the bike that can handle it all.
And if you ask around they even say that a certain Bradley Wiggins cut his teeth on a Carrera.
Park Tools Pizza Cutter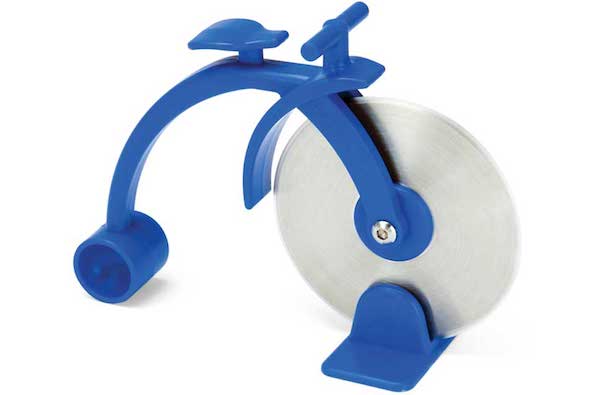 Its no secret that Park Tools make some of the best bike maintenance tools out there. In fact they are so good they are used in bike shops throughout the country to fix their customers' bikes. Park had a brainwave when they realised how much bike mechanics love to eat pizza, and promptly made them the perfect tool to enjoy that too.
In the distinctive blue Park Tools colour, any cycling fan will instantly know they've just got a workshop quality pizza tool!
Park Tool Pizza Cutter (up to £18)
Italy's Finest Corkscrew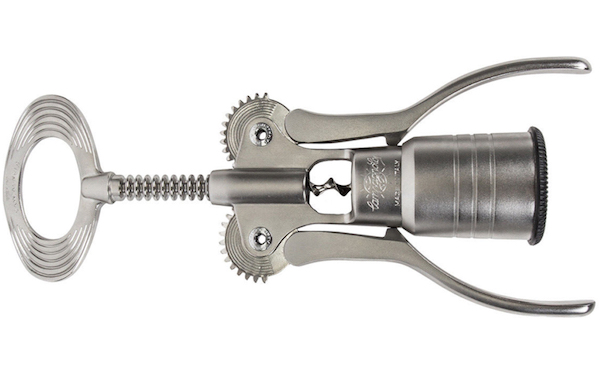 What the Italians don't know about wine and bicycles isn't really worth knowing. Those two world merge here with the artisanship of this incredible Campagnolo Corkscrew. Made in Vicenza, Italy, by the same craftsman who have engineered some of the finest classic componentry ever invented this corkscrew is admired, and coveted throughout the cycling world.
Campagnolo Corkscrew (£130-£150)
Hot Drinks All Morning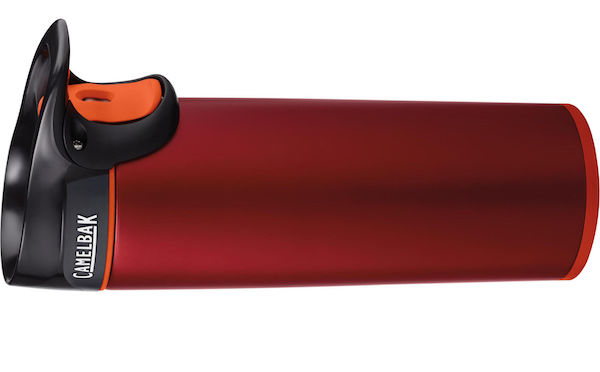 Sticking with the food and drink theme, which let's face it, is why a huge amount of us secretly go cycling anyway(!) this vacuum water bottle fits in a regular water bottle cage on the bike but keeps your tea or coffee hot while you are riding. These totally make sense to us, we take cold drinks out in summer, so hot drinks are the natural choice in winter.
One For The Bianchi Riders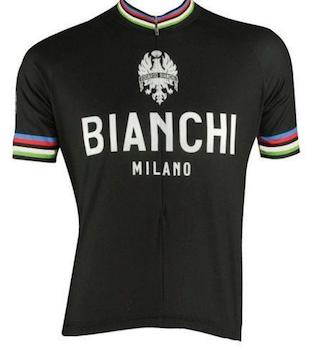 There aren't many bike makers these days that ooze the same style and panache as Bianchi. A leader in Italian cycle design, it should come as no surprise to see that there is also Bianchi inspired clothing that looks like it's come straight from an Italian high fashion design house. If your gift recipient rides a Bianchi, then these Bianchi jerseys make the perfect gift. If they don't ride a Bianchi, then read on and don't get one of these – co-ordinated kit is a big thing in cycling!
Anything Rapha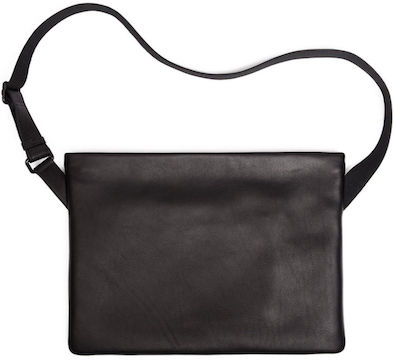 As luxury cycling brands go, there is one clear winner. Instantly recognisable and endlessly covetable, Rapha make high-end cycling kit that works. If their more expensive items are too far out of reach, take a look at their smaller offerings like caps or jersey pocket organisers. The design really is second to none.
Rapha Bags and Organisers and Rapha Caps
Bicycle Pasta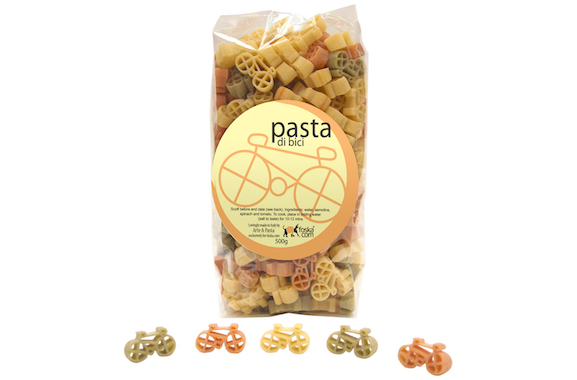 Everyone expects socks and chocolates. They don't expect pasta though, do they!? It's common knowledge that races like the Tour de France of old were won on how many bowls of pasta a rider has managed to fuel themselves, so the cyclist's love affair of all things carb related is hard to change. Suitable for everyone except gluten free people (and people who don't like pasta).
Start Them Young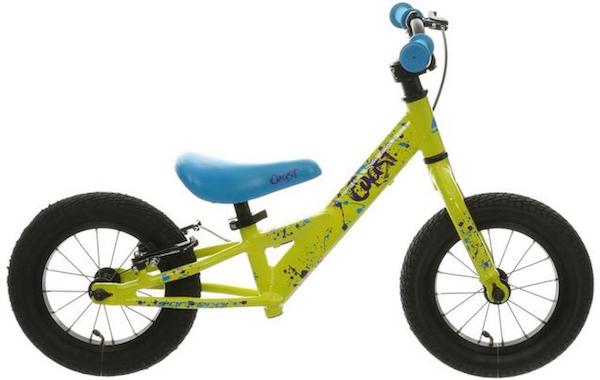 We're firm believers that one of the two best presents you can ever give a child is a balance bike. Great for burning off excess energy and great for learning the skills that will get them comfortably riding a regular bike when the time comes, a balance bike is a great low-cost present they will always remember. And if you're wondering what the other one of the two best presents you can live a child is in our opinion… it's a book…
Which Leads Us On To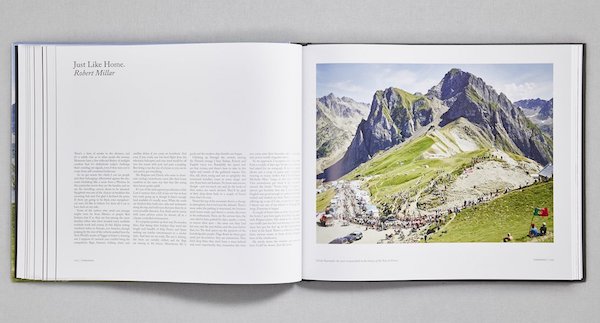 When I first started out in cycling, there were about six books in Sherrat and Hughes bookshop (remember them?!) and two of those were already out of date featuring riders with big flared trousers on the front cover. Thankfully the situation now days couldn't be more different with books about every aspect of cycling. My own favourites are definitely big glossy coffee table books and none more so than the Michael Blann and Ivan Basso's masterpiece about Epic cycling climbs. Use it to formulate cycling adventures abroad, or just marvel at the breathtaking scenery within it.
Adventure Planning Closer to Home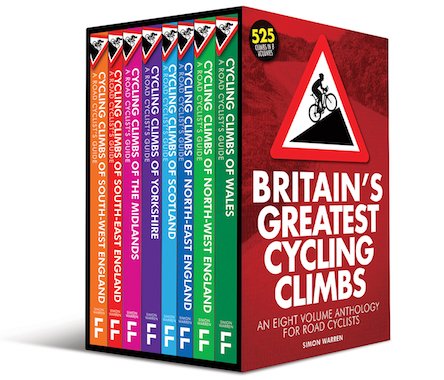 If the Alps seem a bit far ride away from Bridlington or Croydon or wherever you happen to be, then Simon Warren has got you covered. As the resident climbing star from ITV's Cycle Show, he knows just about every climb worth doing in Great Britain. Get hold of the book for your part of the country, or plan weekends further afield with the complete box set. If you want your gift recipient to be out of the house more so you get a weekend to yourself, this is the gift most likely to make that happen.
100 Climbs (£6 each or £30ish for the box set)
A Slower Pace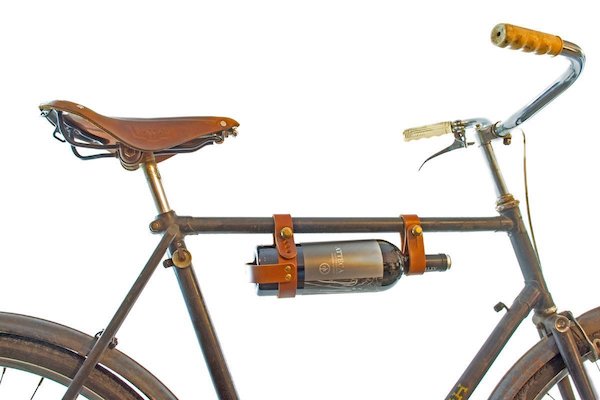 The bottle holder, not the bike! Be the bringer of 'la dolce vita' for when a slower pace of life is required.
Get Seen At Night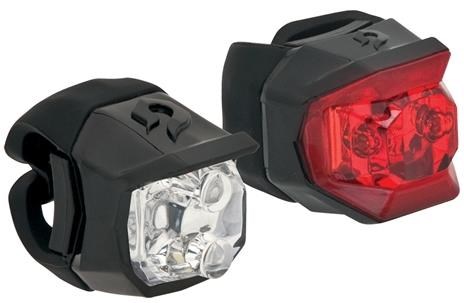 A cyclist can never really have too many lights. With an almost unlimited choice of lights on the market, use your budget as a guideline. From small clip on or strap on stocking fillers all the way to dazzling spotlights, there's something for everyone. Look for high lumens (the measurement of brightness) and USB recharging for real world ease of use.