Cycling Presentation by London Deputy Mayor For Transport Val Shawcross
On the 3rd August 2016 at the NLA CycleSummit Deputy Mayor for Transport, Val Shawcross set out the direction that Mayor Sadiq Khan's cycling strategy will take London. Detailed strategy will be published in November 2016. (See below for Val Shawcross Slidedeck)
Highlights from the talk included TfL's Nigel Hardy confirming that progress is being made on planning more Cycle Superhighways: "The political will is absolutely there."
Val Shawcross explaining that "it should be our mission to help people get more active travel into their daily routine" and a confirmation that the "intention is to increase" budget for cycling from ~£150m a year spent previously." and this is "not just for cyclists" – it makes the environment better for everyone. Less noise, pollution etc."
She also went on to explain the cycling is not just about movement, it's also about driving down air pollution across our city, although no figures or proposed measures for outlining car reduction.
There was encouraging news for other parts of the country as well as Ruth Cadbury, Labour MP for Brentford explained that "The govt encouraged London to be a test bed, now we need to roll it out across the UK" although she also confirmed what most of us already knew: "It's difficult to express the level of ambivalence we find in parliament to cycling. We have a long way to go".
Slide Deck for Val Shawcross Presentation to #CycleSummit16
MAYOR OF LONDON
---
The future of cycling in London
Valerie Shawcross CBE
Deputy Mayor for Transport
3 August 2016
MAYOR OF LONDON
---
Our approach must deliver for London
Fairer for all
Better air quality
Safer and healthier roads
Improved walking experience
Active people
MAYOR OF LONDON
---
 A new vision for London…
Healthy Streets to cycle, walk and enjoy
Cleaner air; greener streets
Reducing the impact of motor traffic
Coordinating improvements for walking and cycling
MAYOR OF LONDON
---
The Mayor's manifesto pledges
Make London a World-Class Cycling City…
Increase the proportion of TfL's budget spent on cycling
Continue the Cycle Superhighway Programme
Prioritise Quietways
Safer, cleaner lorries
Safer Junctions
More cycle parking
"My aim is to make London
a byword for cycling around
the world – with a plan to
make cycling and walking
safer and easier in the
capital."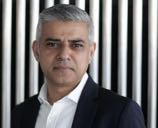 Sadiq Khan,
Mayor of
London
MAYOR OF LONDON
---
Cycling is good for London
Major mover of people
Cuts traffic emissions and noise pollution
Less motor traffic means a better quality of life for all
Improves health
Supports and attracts business
MAYOR OF LONDON
---
Moving more people
Cycling is a major mover of people – in 2014, there were 645,000 cycling trips a day – that's 20% of all Tube trips
Victoria Embankment and Blackfriars Road corridors are now moving many more people per hour than they did before the cycle tracks were built
At the busiest times, bikes make up 70% of all traffic on Blackfriars Bridge.
MAYOR OF LONDON
---
Building on whats worked well
30km of Superhighways now open
Mini-Holland projects making good progress
50 million cycle hire trips now completed
First Quietway now open
24,000 children trained to cycle safely last year
Cycling is safer than ever
…but we need to do a lot more
MAYOR OF LONDON
---
MAYOR OF LONDON
---
MAYOR OF LONDON
---
MAYOR OF LONDON
---
Learn the lessons of earlier schemes
We need to:
Better coordinate roadworks and mitigate their impact
Consider more evening working
Mitigate the impact of schemes on buses
Listen more to the public – reducing the 'bikelash' for cycling schemes
Integrate cycling into wider transport improvements
MAYOR OF LONDON
---
We will deliver Healthy Streets by…
Appointing a new Walking and Cycling Commissioner
Publishing a new Healthy Streets Vision in the autumn
Delivering more high-quality Cycle
Superhighways and Quietways & Safer Junctions
Transforming Oxford Street
Town centre active travel schemes
Setting a new Direct Vision standard for Lorries
Setting out a new approach to road safety