THM Carbones Fibula Brakes – Yes, with this discount you can now justify them on your bike!
In the world of cycling there are upgrades and there are super pro-level upgrades. These brakes definitely come under the latter category.
THM Carbones Fibulars are so exclusive that the chances are many of you will have never seen them out in the wild before.
Normally retailing for in excess of £1500 per pair these German made carbon fibre beauties take lightweight performance way beyond the next level. At just 60 g for the front brake and 50 g for the rear brake these breaks are comes in at less than half the weight of Shinmano's top end Dura-Ace offering.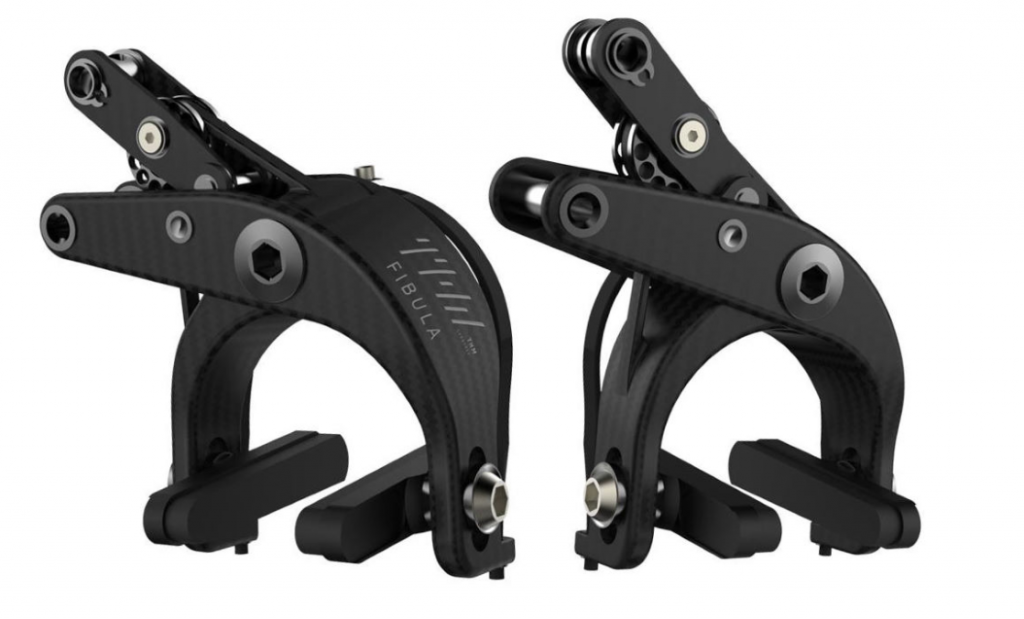 While they are single pivot design the different leverage ratios for the front and rear ensures that the front brake has higher stopping force when both levers are applied equally. Normally you would have to be a pro level rider to justify the cost of these brakes but we have found a retailer the currently has three pairs in stock at a whopping 77% off meaning that you can get this next level performance for less than a pair of Dura-Ace if you're quick.
The attention to detail that has gone into the design is incredible, if you look closely you'll even see that the spring is engineered in carbon fibre. With a 1:1.5 pull ratio, you can use these brakes with SRAM, Shimano and Campagnolo groupsets,
With a lot of high end kit there are caveats though – these brakes are designed for narrower rims and tyres, so bear that in mind if you're going to grab a pair. And these are not meant for clydesdales – there's a combined rider and bike safety limit of 110kg to ensure safety.
At the time of writing there are currently three pairs available for £389.99, down from a retailer's RRP of £1,745.99.

Click here if you want to grab a pair
Want to see more hand picked bargains compiled from the best bits of the UK's top bike shops? Click here for our Daily Deals