Are you one of those riders who has to squint to read their Garmin display?
Or maybe you have to stop and put your reading glasses on to see the smaller items on the display?
Or worse still do you have to get a youngster on the club run to read out the numbers for you?!
Well, glasses wearing cyclists of the world, Bikesy has seen the future and your troubles are over!
And you can rejoice as there's no need for you to buy expensive opthalmic sports glasses or clip ins.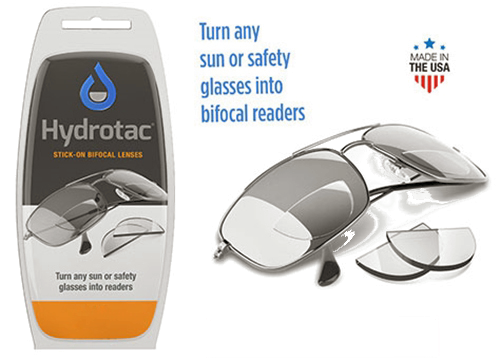 An American company has developed miniature lenses for your regular cycling sunglasses that match your eye prescription without changing your vision for straight ahead, down the road focus.
Hydrotac lenses are small stick on lenses that are applied to the bottom of your regular sunglasses. They promise to give you the same prescription as a pair of small reading glasses but without obscuring the rest of your view.
And best of all, they stick on with water.
Riders love them
These are the best, absolutely love them. I can finally read garmin on the bike. Bifocals in seconds, £15. Stick with water#cycling pic.twitter.com/rl79R94Xwq

— Fabrizio?????? (@fabrizioviani) May 9, 2017
And here at Bikesy we love them too, because they work brilliantly and best of all they definitely tick all the value for money boxes with us as they come in priced under £15
If you know your reading glasses prescription and want to try them out take a look here: Hydrotac Lenses on Amazon
The only problem? Your Garmin numbers might  be 20 watts lower than you were expecting!